by Christine Payton
South Louisiana Community College
Lafayette, LA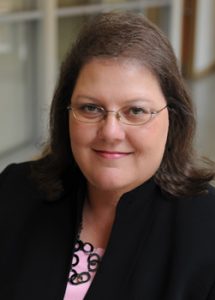 Plan B. It's a necessity when it comes to communication and marketing. Picture this – you've arranged for a live remote with your local TV station in the early morning hours at one of your campuses. You've coordinated schedules with the reporter, your faculty and your staff. You have five cut-ins scheduled and know exactly which programs will be showcased and in which order. Everything's been taken care of … except for the rain that wasn't expected.
That opening shot with your CDL instructor in front of your trucking fleet has now been forced inside. That wasn't part of your plan. You had to think quickly – pivot – and turn to Plan B.
It happens in the public relations industry frequently, especially with events. Do your press conferences always go as planned? Late cancelations and technical issues can sometimes cause you to make slight adjustments to your original plan. You have to learn to act quickly and change course.
The same can be said for live interviews. A recent radio interview reminded me about the importance of being able to pivot quickly and in a professional manner. I was scheduled to visit a morning news talk program to promote several upcoming classes. When I checked my phone as I was entering the radio station, I noticed several text messages and missed calls. The classes had been canceled and not yet rescheduled. These were the classes I was going to promote on air in five minutes.
Pivot.
I didn't want to lose the opportunity to promote our college, and I definitely didn't want to put my relationship with the two radio hosts in jeopardy by canceling. I pivoted and drew from my elevator pitch about the college. I talked about the upcoming fall semester. I talked about our short-term training options that are putting displaced workers back into the workforce. I'm placing the interview at the top of my list as one of the best I've ever done. Being prepared for the unexpected gives you the confidence to get through these situations.
I think I'm productive under pressure. I know for sure I'm prepared for the unexpected. All public information officers should be. You can start preparing by finessing your elevator pitch about your college. Learn it. Say it. Repeat. Now, do the same for the important departments, divisions and initiatives at your college.
Here are a few tips when developing your message: keep it short and succinct; make it compelling; practice saying it. It's good to have these pitches at the ready – not just in times when you have to pivot. As a spokesperson for your institution, you should have an arsenal of content worthy of promotion at any time.
And during those occasions when you aren't prepared and even Plans B, C and D don't quite work out the way you'd hoped, take the opportunity to learn from the experience. Could you have done something different? What's the takeaway? Answers to these questions will help prepare you for your next event, interview, and the next time you have to pivot.
Christine Payton is the communications and marketing director for South Louisiana Community College. She's a member of NCMPR's District 2 and serves on the district's executive council as the representative for Louisiana.