by Jackie Watson
Kentucky Community and Technical College System
Versailles, KY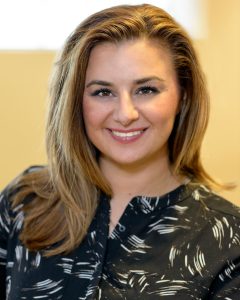 Product, placement, promotion and price, lovingly referred to as the Four P's of marketing, are a tad outdated, and kind of boring. Sure, one day everything old will be new again (looking at you fanny packs!), but for now, modern-day marketers need to focus more on customers, content and channels or the Three C's of "new marketing."
The Customer
Time to get to know the target audience – guess what, IT'S NOT YOU! Today's students are savvy, tech-driven researchers who want relevant messages delivered straight to their fingertips. Not sure who your students are? Better find out quickly – your ROI depends on it.
Five years ago marketers could start a campaign with no more than a gut instinct on creative design and a target audience group, then sit back and wait for the results to come in – hoping the hunch was right. Sorry, Charlie. That's not how it works anymore. Now, there are algorithms and technologies that make our models smarter. We can look at our audience, what they're doing, when they're doing it and on what device, almost in real time. This information now allows us to deliver the second C …
Content
Content is the lynchpin in new marketing. It needs to be fresh and engaging so people can find, support and market our colleges for us. Why is content the C with the most impact? Well, digital content isn't very expensive, and if done right it can help skyrocket SEO. Aside from that, good content is shareable and a great way to turn students and employees into brand ambassadors across multiple channels. Which brings us to the final C …
Channel
Back in the day, channel choices were simple: TV, newspaper and direct mail were pretty steady, and the costs and returns involved were simple and well-understood by our marketing brethren. Fast forward to today where channels are ever changing. Here we are, creating awesome Facebook posts and mastering the 140-character limit on Twitter when along comes Instagram and another way to reach students with new content. We start to become an Instagram rock star, and BAM! we're blindsided by Snapchat.
Sure, the tried and true mass media still exists, but television isn't as popular anymore due to the high cost of ads and in part thanks to streaming services, YouTube and DVRs. As marketers, we have to be as savvy as our target audience, know where they are, what they like and what's going to grab their attention. But, remember, every campaign may not be suitable for all channels – so choose wisely.
Considering the ever-evolving digital world in which we live, this blog post could be outdated as soon as it's published. The good news is there are always new and exciting things to try. Think of new marketing as a relationship: If you keep doing the same thing, then the relationship gets stale. Try something new. Get out there! If you don't, your students are going to find an app and swipe right with someone else's school.
Jackie Watson is the digital content manager for the Kentucky Community and Technical College System in Versailles, Kentucky.