by Jaclyn Y. Garver
NCMPR Communication Specialist
Fort Wayne, IN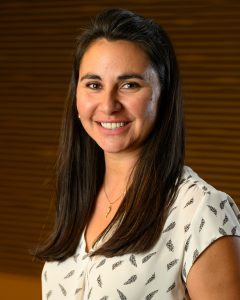 After each NCMPR conference – national and district – and after each webinar, NCMPR sends attendees an evaluation survey. If you've attended any event we've hosted, you know this. You've received one. You've possibly even filled one out.
We get a lot of good information from those surveys, and each NCMPR staff member tends to pay special note to different aspects of those results. Some care about what worked – they want to know we're giving members what they need. Some care about what didn't – they want to know how we can do better next time. And others love the part where we ask about what topics you want to see covered in the future. No one has a better pulse on what's important to membership than actual members, and we pull much of our programming from those suggestions.
When NCMPR conducted Data Dig 2022 – basically an eval on steroids – one of the biggest takeaways for me was how much our members feel misunderstood at their colleges. Admin and faculty don't always understand what marketing does or invite them to participate in the important stuff. Consider this finding from a member who filled out the survey: "…There is an unrealistic amount of pressure placed on us and we're not always included in the conversation so we're a bit limited in how we can make a difference. It would also be nice to have more support at the top instead of just getting blamed for things!"
Raise your hand if you relate.
It makes me reflect on something District 1 Director Jodi Neal said at a board meeting earlier this year: Our members need, and deserve, cheerleading, and we should be providing a pat on the back. There's joy in and a need to commiserate with our peers, share our successes and remind ourselves that we're doing a spectacular job. Because we're run down and overworked. We're staying in the office til 6 and 7 p.m., and by the time we get home, we're wiped out. Frankly, it blows.
But we keep it up because what we do has consequence. It matters. In the scheme of it all, our work makes people's lives better. And, oof, is it rough when our academic peers don't recognize that.
Preaching to the choir here, I know. This is all simply to say: You're doing a spectacular job. You are. You're here. You're reading this. You're attending events. You're learning. You're trying to do better.
I'm a member of this year's Leadership Institute cohort, which uses the CliftonStrengths assessment. One of the 36 strengths highlighted by the test is positivity. When I took this test years ago, Positivity was one of my top five strengths. Currently, it's No. 11 (I know why, but that's another topic), but it's still a trait I value and ID as a strength. I'm a cheerleader (fewer poms, more flannels, but you get it), and I like to collect fellow cheerleaders. So I reached out to some NCMPR members who claim positivity in their top five strengths. I asked them to share words of encouragement and some "yay" with y'all that can hopefully linger into the near year. And wow did they deliver.
Whether you're reading this just before your holiday break, perhaps perusing NCMPR's blog because you're checked out at work (it's OK – we won't tell) or just after the new year, trying to get back in the 8-to-5 rhythm when you'd rather be back at home with your fam and some sugar cookies, I hope these bits of cheer can bring a grin.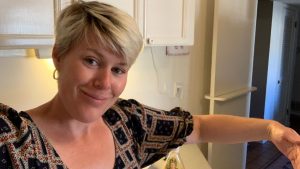 When things are hard, I remind myself that the work we do has meaning and the product we are selling is worth the effort. We are changing lives – really! And not just the lives of our students. We are impacting their children. And their children's children. We are altering the trajectory of a family for generations. In the moment, it can be challenging. Daunting. But in the long term, it's the most satisfying job I've ever had. Check out this article about choosing the hard, meaningful things over the immediate gratification fluff to remind yourself why we're doing this. ~ Lisa Elliott, professor of mass communication and special projects assistant for the associate vice president of external relations at El Paso Community College in Texas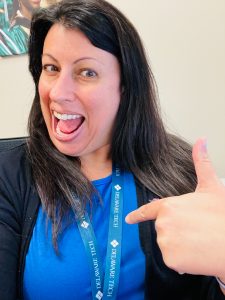 What I find helpful when I'm feeling burned out or unappreciated is to take on a project right in my wheelhouse. I know I will do a great job and am confident in my abilities, so I feel awesome when I've completed the task. Then take the opportunity to shine a bit: Enter your work for a Medallion or Paragon, send positive feedback you received up to your boss or just feel good in the knowledge that you know you rocked it! ~ Alison Hayes, public relations director at Delaware Technical Community College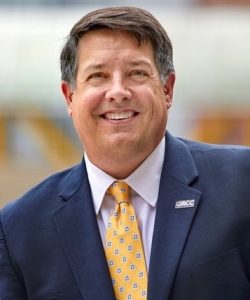 You are the storytellers. You provide the spark and the inspiration for people to take those first steps toward an education. You make people aware of opportunities for programs and resources to overcome obstacles they have thought were insurmountable. You instill hope and you build pride. On those days when your challenges seem overwhelming and you wonder why we do what we do, take a walk around your campus. Look at the students as they rush between classes or sit in a quiet corner studying. Think about how each one might have been affected by your work. You made a difference in those people's lives. ~ Dave Murray, communications director at Grand Rapids Community College in Michigan
I have always liked the quote from Walt Whitman: "Keep your face always toward the sunshine, and shadows will fall behind you." I approach each day and project with optimism and confidence that teamwork makes the dream work. I also like to add humor to stressful situations and be overly kind and courteous to everyone I work with, even if they are difficult to work with. ~ Leslie Ouellette, associate director of integrated marketing & communications at Bunker Hill Community College in Massachusetts
I can truly say that I wouldn't be where I am now, in my career, without NCMPR. I have met countless colleagues, who I now consider to be amazing friends. This has given me a creative circle to bounce ideas back and forth. These relationships are something I truly cherish. I look forward to catching up at conferences and seeing what my fellow institutions are up to. I am challenged and inspired. ~ Kate Sievers, manager for marketing & creative design at Joliet Junior College in Illinois
When you ask a positive person for words of positivity, sometimes, there's just too much to say: Stay tuned for one more snippet of wisdom in this two-part series … that's less a snippet and more its own blog post! And please share your own words of encouragement in the comments.
Jaclyn Y. Garver is the communication specialist at NCMPR and resides in Fort Wayne, Indiana.