By Katherine Leszczynski
Metropolitan Community College
Omaha, NE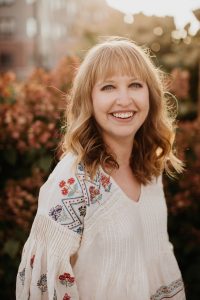 Metropolitan Community College (MCC) always wants to ensure that all faculty, staff and students feel respected, represented and comfortable.
The college's department of equity and inclusion has a goal to make sure all feel accepted and appreciated for who they are and where they come from.
"It is our goal to ensure equal opportunity and to sustain a climate of civility for all who work or study at MCC, or who otherwise participate in the life of the college. We celebrate and embrace diversity as a way to promote respect and enhance academic experiences, making our college a welcoming place to learn and grow while meeting the needs of a diverse population," reads a section of the equity and inclusion mission statement.
Cynthia Gooch-Grayson, Ph.D., associate vice president of equity and inclusion at MCC, says the department is always working to educate others and keep the conversation about equity and inclusion going.
"We offer training and programming that provides educational opportunities so that employees, staff, faculty and students are respected and treated equitably, and so that the college is warm and welcoming," explains Gooch-Grayson. "It's about understanding that everyone doesn't come to the college with the same experiences. We attempt to be proactive and provide opportunities to educate."
MCC offers free events to both those at the college and to the public. They cover a variety of topics including Black History Month, LGBTQIA+, Women's History Month, intercultural education, diversity in film and books, and more. These events are marketed via the college's website, both on the homepage and events page, social media such as Facebook and Twitter, and email.
When the COVID-19 pandemic became more serious, MCC halted in-person courses and events. MCC had to pivot to all virtual offerings in the last year, which Gooch-Grayson says has been extra work that has paid off.
"We had to pivot pretty quickly, but we've expanded. We have a broader following now," she says.
This has also changed marketing tactics, says Chris Bottom, a project manager in the MCC Office of Marketing, Brand and Communication. Bottom says these all-digital tactics have been successful.
"Since COVID-19 hit, the marketing department switched to all digital tactics to match the virtual nature of the cultural events," Bottom explains. "Using paid social media posts, digital signs and strategic ad placements we've broadened the potential-attendees pool by promoting the events to populations who might not have known about the abundant and diverse programming the department of equity and inclusion offers."
MCC has hosted an annual Martin Luther King Jr. Day celebration for years that has become popular, Gooch-Grayson says. The college also hosts an annual intertribal powwow to celebrate diversity and equity amongst Native American tribes.
The department of equity and inclusion isn't afraid to discuss or present on topics that may be hard for some to open up about normally. Gooch-Grayson says that a few years ago, she decided to help improve programming so that it dug even deeper.
"Topics regarding the 'isms' can be really tough," says Gooch-Grayson, referring to ableism, sexism and racism. "I developed an equity and inclusion speaker series that has provided an opportunity to have subject matter experts talk about culturally responsive teaching and why it's important.
We had a workshop on mental health for people of color. That was really important to do given the climate that our country is in and because people are not OK.
We had a workshop on allies and advocates. We have had a professor come and talk about white privilege."
The department also offers virtual diversity training and professional development courses for MCC staff and faculty, Gooch-Grayson says. This includes "Safe Space" training, a seminar for faculty and staff to learn how to ensure that students in the LGBTQIA+ community feel supported at MCC.
To see upcoming virtual equity and diversity events at MCC, visit https://mccneb.edu/equityandinclusion.
This post is part of an occasional series from DEI committee members that will highlight issues of diversity, equity and inclusion.
Katherine Leszczynski is the copywriter and features editor in the MCC Office of Marketing, Brand and Communication in Omaha, Nebraska.