by Alexis Calma
South Puget Sound Community College
Olympia, WA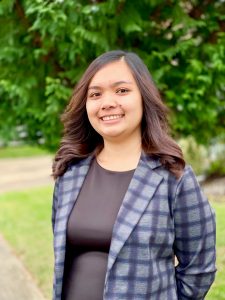 South Puget Sound Community College's (SPSCC) native land acknowledgment is more than a statement that is read at the beginning of an event. It's a commitment that the SPSCC community has made to our Native communities and is constantly evolving with plenty of room to grow.
Director of Tribal Programming Shanon Millman is a key player in connecting our educational programs with our region's Native communities. One piece of Millman's role brings an adult high school completion program directly to the reservations.
"The relationships I've built allow me to continue to help amazing students overcome obstacles – such as a lack of work opportuni­ties and negative educational experiences – and complete their education," said Millman. "A big part is allowing my students to dream and to realize those dreams can become a reality."
Additionally, her work, in partnership with the Diversity, Equity, and Inclusion Center, brings Native youth to SPSCC for the annual FIRE Summit. "We have inspiring speakers, workshops, and talk about navigat­ing college as a Native American," she added.
High school seniors who attend can apply for a FIRE Summit scholarship to attend SPSCC and are encouraged to join the college's IGNITE program, which provides targeted support to help low-income students, students of color, and other students facing barriers graduate.
Visitors to the Olympia Campus also get a chance to experience many works of art by Native artists such as the Welcome Figure by Andrea Wilbur-Sigo, River of Life by Marvin Oliver, and Qaluquq, Winter Whale Ceremonial by Lawrence "Ulaaq" Ahvakana. The Leonor R. Fuller Gallery hosts an annual Native American Art Exhibition, which is now in its 13th year. This year's exhibition is curated by Philip Red Eagle and runs through Dec. 10.
For more information, visit spscc.edu/about/on-indigenous-land.
Alexis Calma is the communications consultant at South Puget Sound Community College in Olympia, Washington.