by Del Belcher
Social Media Specialist
Jackson College, MI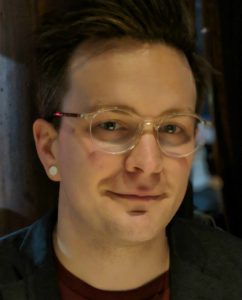 I recently attended the NCMPR District 3 conference in Milwaukee, and found myself in a few conversations about TikTok – specifically TikTok for two-year colleges. "If TikTok is the hot platform for younger audiences, shouldn't I be on it?" I left the conference with a lot of thoughts about TikTok, but before I added it to my social media rotation, I needed to know what made TikTok tick.
Hitting the app stores in 2016 as Music.ly, TikTok allows users endless creativity by combining video creation and popular music. While the user-created content varies wildly, most of the content consists of fun, funny and often cringy lip-sync videos.
As I dug into TikTok I wanted to get beyond the content. How does the app actually work? What is it about the TikTok experience that's so addicting? Can two-year colleges use TikTok as an effective marketing platform?
When it comes to two-year colleges, I think TikTok brings something to the table beyond its current application. Facebook and Instagram will probably launch their own version of TikTok someday, but in the meantime I would say that TikTok is a perfect tool for creating cross-platform content.
As a community college marketer, I often find myself under-resourced. With Instagram Stories and Snapchat in our social rotation – along with everything else – I need something that can help optimize content creation.
As a tool, TikTok allows me to quickly and easily create engaging content for Stories and Snapchat. The other plus of TikTok for a community college is that while creating content in Premiere Pro is nice, I don't have a ton of time to sit around and wait for things to be rendered. TikTok allows me to create video content on the go. The speed and flexibility of TikTok's video editing tools are key for two-year college communicators looking to up their social media video output.
Is there space for two-year colleges on TikTok? Maybe. TikTok is relatively new, and while it's popular, I have doubts about it being the next Facebook. Unless we're working with student influencers who have their own following and asking them to promote for us, I would say it's safe to pass on TikTok as a platform.
TikTok is a super-fun way to create content, and the creation side is where TikTok really wins. If you're interested in TikTok, get to know how it works – but be careful, you might find yourself making your own fun, funny and cringy videos!
Del Belcher is the social media specialist at Jackson College in Jackson, Michigan.