by Christine Payton
South Louisiana Community College
Lafayette, LA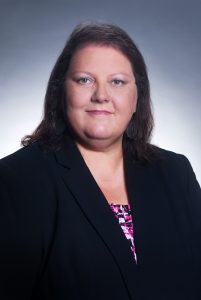 Branding isn't usually the first thing that comes to mind when you make a trip to the emergency room. Your thoughts are consumed with the problem at hand and the treatment of that problem.
You're not thinking about how different departments are working in tandem to help a patient have a great brand experience. Who cares about branding at this point?
One recent trip to the ER with my dad, however, had me thinking all about branding – after I knew he'd be OK, of course!
Here's how the trip began: We arrived at the hospital through the emergency department, received admitting bracelets and were wheeled into a waiting room. No sooner than finding a place to sit, a nurse came over to take my dad's vital signs and soon after we were directed to the triage room. There, a nurse practitioner evaluated his condition and moved him directly to an ER room. This all happened in a matter of 30 minutes or less.
It was in this room where hospital employees were moving in and out, assessing his condition and making the necessary recommendations. Several nurses helped him transfer from the wheelchair to the bed, another started an IV, and yet another asked a ton of questions – all within the confines of a small room filled with equipment, nurses, my dad, and my brother and me.
The manner in which the nurses and aides worked together – moving around each other and with each other – was much like a symphony. Each complemented the next and so on.
It was at this point my brother looked over at me and said, "This is the right place to be." He meant that in relation to the care my dad was getting. But, he also felt this way (and so did I) because of the brand experience we were having.
Employees – whether aware or not – were exemplifying the core values of their company. The values I witnessed were communication, respect, supportiveness and trust. Living your core values is the foundation of a great brand experience – whether you're a patient at a hospital or a student trying to enroll in college.
Working in tandem this way doesn't have to be exclusive to hospitals. Switch out the patient for a student in the scenario I described earlier. Now switch out the emergency department for student services and replace the triage nurses, lab techs and admitting nurse with advisers, registrar staffers and admissions.
When everyone is working together and exemplifying your college's core values, students will have great brand experiences and know they're in the right place. This makes everyone in your organization a brand ambassador. Working together this way builds and extends your brand each time. It also builds internal morale – everyone working together with a company's core mission in mind helps everyone connect to purpose.
Think back to an event when you felt really comfortable or pleased with an outcome. Now, look at the actions of the people who helped you. Were they living their company's core values? I bet so. Does this experience make you feel better about their brand?
As communication and marketing pros, it's our job to communicate core values to our internal audiences. This can be done with printed materials distributed at convocation or employee profiles in the newsletter.
More importantly, it's our job to exemplify the core values each and every day – both internally and externally.
Christine Payton is the communications and marketing director for South Louisiana Community College. She's a member of NCMPR's District 2 and serves on the district's executive council as the representative for Louisiana. She was recently named NCMPR's National Communicator of the Year.