by Jaclyn Y. Garver
NCMPR Communication Specialist
Fort Wayne, IN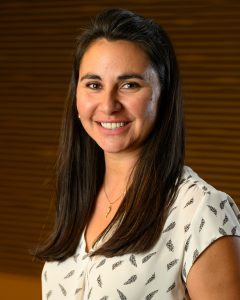 May is Asian Pacific American Heritage Month, a time to celebrate AAPI people and the contributions they make to our culture and nation.
And cheers to the community colleges who are preparing those students to succeed in their communities. Nearly 8% of U.S. residents enrolled in post-secondary education in fall 2020 were Asian American or Pacific Islander, according to the National Center for Education Statistics. In certain areas, that number is considerably higher.
NCMPR reached out to member colleges who received an AANAPISI grant last year. Short for Asian American and Native American Pacific Islander-Serving Institutions, AANAPISI grants are awarded to colleges and universities who have a large percentage of AAPI students and do good work to attract and support those students. They shared how they're using their grant dollars and some ways colleges can support their AAPI populations.
The colleges: Irvine Valley College and San Joaquin Delta College, both in California
Nearly half of IVC's student population is AAPI. Its 46% includes a range of ethnicities: Chinese, Indian, Korean, Vietnamese, Filipino, Japanese, Cambodian, Laotian, Guamanian and Samoan.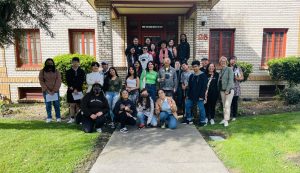 At Delta College, about 18% of the student population is AAPI. The largest subpopulation is Filipino, at 29%; and Delta also has AAPI students who are Indian, Vietnamese, Cambodian, Hmong, Chinese, native Hawaiian, and Pacific Islander.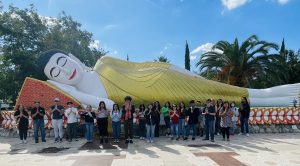 Stockton, the largest community within Delta's college district, was named the most racially diverse city in the country by U.S. News and World Report three years ago.
"We're definitely very proud of that, at the community level and at the college level," says Alex Breitler, Delta College's director of marketing and communications.
How will you use your AANAPISI funds?
IVC: To support academic achievement, career and postgraduate preparation, and mental health and wellness, says Marianne Wolfe, IVC's ELEVATE AAPI/AANAPISI program director and a counselor. One goal is to create a dedicated community space in IVC's Center for Asian American, Native American, and Pacific Islanders, or CAANAPI (pronounced "canopy.") Students can use the space to study, meet, workshop and connect with peer and faculty mentors. IVC is also hosting mental health workshops, events and trainings to address culturally responsive mental health topics to the prevalent stigmas in AANHPI communities, including generational trauma, LGBTQIA+ identities, bystander trainings, financial literacy and model minority myths.
Delta College: To pay for support staff, including a project director and a resource specialist; provide student services; and develop internships and other work-based learning opportunities. The additional staff in particular will help Delta offer services to support success. "This also gives us a chance to build on a new learning community specifically for AAPI students, where they can get one-on-one counseling services, enrollment assistance, access to a textbook loan program, study groups, field trips and more," Breitler says. "Ultimately, the money will help us close achievement gaps and promote student success for underserved and vulnerable AAPI students."
How can community colleges attract more AAPI students?
IVC: Wolfe stresses that programming for AAPI students should be targeted to sub populations. "Many students don't feel seen, heard, or that they belong on campuses," she says. "When you create tailored and targeted programming, it helps students feel a sense of belonging and build and find community." Colleges can also provide spaces on campus for the API community and focus on improvements at the employee- and administrative-level. Those include hiring diverse faculty, staff and administrators; and providing professional development opportunities in culturally relevant and culturally responsive trainings.
Delta College: Breitler also says that schools should provide focused outreach to the AAPI community, especially to community organizations and leaders. "They should be connected with community colleges so that they are familiar with the resources colleges can provide for AAPI students, and marketing teams can help make those connections happen," he says. He also suggests that marketing can work with college leadership to create an advisory board of AAPI community leaders. "That would be a good way to bring them to campus and showcase the college's programs, degrees and certificates while also learning more about exactly what the AAPI community's educational needs are."
How can colleges provide more resources for AAPI students?
IVC: Wolfe recommends turning to the community to ensure AAPI students have the resources they need. Connect with community-based organizations, other schools, business associations and chambers of commerce; and, if there are other AANAPISI institutions in your area, partner with them to identify best practices.
Delta College: If your state has AAPI statewide commissions, connect with them to advocate for funding to support first-generation low-income, underserved AAPI students. Connect with AAPI community-based organizations, too, and help them work with campus programs that address specific needs like mental health services or access to internships.
Jaclyn Y. Garver is the communication specialist at NCMPR and resides in Fort Wayne, Indiana.