by Jaclyn Y. Garver
Ivy Tech Community College Northeast
Fort Wayne, IN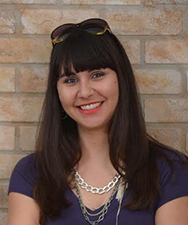 If the culture at your college is anything like that at mine, then the marketing office is occasionally looked at as "The Fixer" – that sometime superhero who's called upon to repair all sorts of ills:
Help with enrollment? The Fixer is on the way!
Help promoting classes? The Fixer is on it!
Help registering nursing students? Just give The Fixer a ring!
OK, that last one might just be me (I share a first name with an adviser in the nursing program, and a handful of students a semester call me looking for scheduling), but you get the idea. It's the nature of our job: As marketers, we tend to know at least a little – and, in some cases, a lot – about most areas of the college. And as communicators, we tend to be good at sharing that information in a manner that's easy to understand and friendly.
Sometimes, it's OK to play The Fixer. Sometimes, we have some downtime, like if we happen to be working on Dec. 23 or the Tuesday after spring graduation. But most times, we're elbows deep in communication plans, special projects, blog posts, or that one time we thought it'd be a good idea to contact every program chair on campus and ask for average graduate salary, a list of potential jobs for their graduates and examples of workplaces.
During those downtimes – like at the very beginning of a new semester  – we're continually expected to do more with so much less, and things can still feel overwhelming.
When that happens, I recommend a phrase I first heard shortly after I began working in this position, my first stint in academia: "If everything is a priority, then nothing is a priority."
It's just a fancy-sounding way to say, "It's OK to say 'no' sometimes." Because we all do better work, when we're not so overwhelmed every day. Go ahead: Make it your resolution for 2018. Your year will be happier for it.
Jaclyn Y. Garver is the media relations and communications coordinator for the Northeast campus of Ivy Tech Community College in Fort Wayne, Indiana.