by Ellen Davis
Temple College
Temple, TX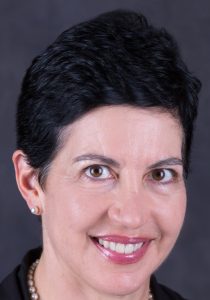 We all know that many people these days take to social media to air their complaints. And complaints about community colleges are no exception.
As an administrator on our Facebook page, I'm notified whenever a new review is posted about the college. The day before spring 2018 registration ended, a former student used Facebook's review function to air a very personal complaint:
"So, I went to TC to start registering for a class yesterday, only to find out all my stuff had been placed on hold! Why? Because I owed $615 for classes that I dropped too late and my financial aid didn't cover it…. from four years ago! I never got mail, an email, phone call or anything? If I would've, that bill would've been payed (sic) off within the year I dropped those classes. Now, I'm ready to go back to school to get certified and I can't do it because TC didn't have the courtesy to make proper contact with me years ago. Now, that $615 has been sent to a debt collector and I have to pay it in full. THANKS TC."
After seeing this posted online, I immediately passed it on to the vice president over our enrollment services area and asked if we should try to respond to it. Fortunately, our president had been copied on all the exchanges, and she suggested that the student would be a good candidate for a loan from our Temple College Foundation. Our foundation has an innovative program called "Leopard Loans," which are available to students who have any sort of short-term financial need. The student was referred to the foundation and within a day she'd secured one of these loans.
After receiving the help she did from our foundation, the student added a much more favorable comment to her previous post:
"If anyone needs some ACTUAL HELP, call Jennifer Graham. She's the most sweetest lady ever, and is one of the BEST employees at TC. She has helped me get into the program I wanted to get into. She literally sat on the phone for 4+ hours with the debt collectors for me! SHE'S AMAZING! She's located at the Temple College Foundation, and her number is 254-760-1078.  "
I'm proud not only to have played a role in dispelling a negative comment about our college, but also to have played a small part in getting a student back to school.
Ellen Davis is director of marketing and media relations at Temple College in Temple, Texas. She has more than 30 years experience in various aspects of college marketing, including publications, media relations, social media and website development.