by Jaclyn Y. Garver
NCMPR Communication Specialist
Fort Wayne, IN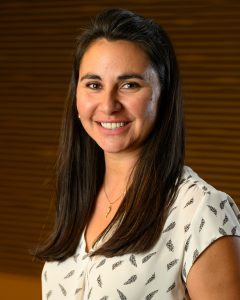 No single author, teacher or expert can cover all areas of any subject matter. To get into the nooks and corners, to spotlight all their own blind spots, to know what they don't know, even if they know more than 98% of the populace – it's simply not possible.
It's why it's important to consume a variety of materials, presented by a variety of authors, from a variety of backgrounds.
And it's a lesson I'm seeing firsthand in "The 21 Irrefutable Laws of Leadership,"  by John C. Maxwell, the book we're using as a guide through NCMPR's 10-month Leadership Institute. Maxwell is a (presumed) cisgendered white male pastor, who brings to his book decades of experience for emerging and established leaders. He also brings all his cis, white, male, pastorness. As he should – to be a successful teacher and leader is to be ourselves, all of ourselves, and wholly.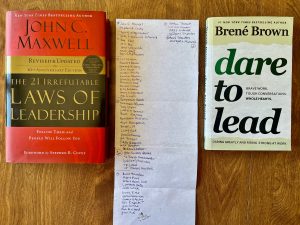 Through his guidance, I'm learning a lot about myself, as a leader and as a person. I'm realizing strengths I didn't know existed, and I'm piecing together how to use those to be a more successful leader and employee. That being said, Maxwell has blind spots, those aforementioned nooks and corners he can't see or doesn't even realize need a spotlight. For example, before I started reading this book, my coworker warned, "There will likely be some things you take issue with." She didn't specify what, but after a few pages, I had a guess for one of them. So I started keeping a list of every example Maxwell used to illustrate a point. I put the examples of men on the left side of a sheet of paper and the examples of women on the right. I did this for four chapters. In those four chapters, Maxwell used 53 men to illustrate his points. He used six women. In those chapters, the book featured more men named John or William – seven – than women in total.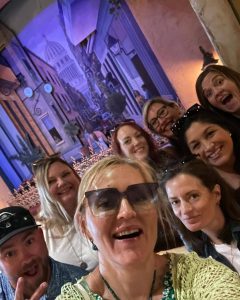 Now, the current Leadership Institute cohort has 18 people. Seventeen of us are women (shout out to Joe, it can't be easy being the only fellow in the group, and I hope we make you feel welcome and wanted). And it's pretty diverse, covering various sexualities, gender identities, and countries of birth. Frankly, I'd love it if more illustrations of Maxwell's irrefutable laws looked a little more like me, like us.
But that's something I can take some responsibility for. So I have Brené Brown's "Dare to Lead" on deck to read next. I'd also like to add a leadership book by a Black author to the list, and one that prioritizes how to be a leader who succeeds in ensuring diverse employees know they're welcome, wanted and valued. (Admittedly, I did not break down Maxwell's 59 illustrations in the first four chapters by race or ethnicity.)
"The book needs some updates. There's no doubt about that," says Peggy Young, who leads the Leadership Institute and is an NCMPR member from Riverland Community College in Minnesota. "My fear is if the updates aren't made, the message will get lost."
Because the message is valuable, and it's relevant. Maxwell's laws are solid, and his instruction about how to practice or improve on them is helpful.
In an upcoming class, Young says, she's planning to ask cohort members what else they're reading to grow in their leadership – and it's a question I have, too! If you're up for it, I'd love your help: NCMPR has recently debuted its DEI Toolkit, and we'd like to add a reading list of member-suggested books to it (big thanks to Kelsey, Andrea and Maya for sending suggestions so far!) Please note: These don't have to be books that are obviously and specifically about diversity, equity and inclusion. Yes, we want to include those, but sometimes, it's just about a diversity of voices, like ensuring that Maxwell's teachings are supplemented by lessons from a woman or person of color.
So send your suggestions! I'll need your name, title and college, plus the title and author of your suggested book and a line or two about why it's so helpful from a DEI perspective. You can email everything to jgarver@ncmpr.org. Please and THANK YOU in advance for your help!
Jaclyn Y. Garver is the communication specialist at NCMPR and resides in Fort Wayne, Indiana.