by Warren Epstein
Pikes Peak State College
Colorado Springs, CO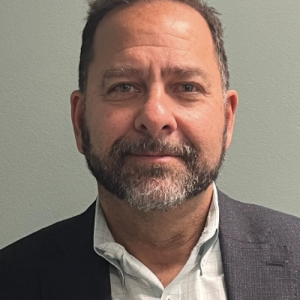 Pikes Peak Community College recently changed its name to Pikes Peak State College.
With a name change comes a number of questions for the marketing team, the first being whether we want to create a new logo and new branding.
The argument for keeping the existing branding unchanged, but for the name, relates to continuity. You want students to know that you're still here. I worried that a radical rebranding might confuse potential students, who might be wondering if we were the same institution.
But we ultimately decided to go with the radical change. The primary reason we were changing the name was that we were expanding into four-year degrees, but it went deeper than that. We had ramped up our student support, adding new academic coaches and more tutors. We were developing more short certificate programs to better serve the evolving educational marketplace.
We decided to look at how our logo, colors and typefaces reflected not only who we are, but who we are becoming.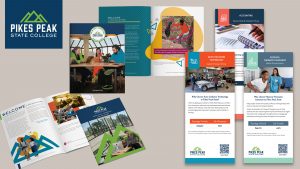 Once we decided on a full rebrand, we had the next tough call: Develop this in-house or use a national branding firm, the latter of which could easily rack up a six-figure price tag.
We were already getting pushback from faculty and staff about how much a rebranding would cost us just changing out signage. Our in-house designer wanted in on the challenge. She used some pro-bono mentorship from a local design agency and conducted branding workshops with marketing and leadership.
We all answered questions like:
"If the college were a car, what kind of car would it be?" (A Subaru, of course. Inexpensive and can get you wherever you wanna go.)
Then, our designer locked herself in her office with a do-not-disturb sign on the door for several weeks. She emerged with a logo mark, new typeface and colors that not only looked cool, they also reflected our identity. The light green triangles suggest the mountains of our past, but they look contemporary and inviting.
To introduce the campaign, we launched a digital and traditional media campaign we called "A New State of College," which emphasized the new word "state." We also really saturated the market with the message that Pikes Peak Community College is now Pikes Peak State College.
My fears that students wouldn't find us proved unfounded. Since our launch, applications have been up 20% year over year. As we move forward, our campaigns are evolving from "A New State of College" to "A New State of You," emphasizing what has always been at the center of our brand: the potential student.
Warren Epstein is the executive director for marketing and communication at Pikes Peak State College. He's also a playwright, actor and director.
"A NEW STATE OF COLLEGE VIDEO: https://vimeo.com/749684695