by Jaclyn Y. Garver
NCMPR Communication Specialist
Fort Wayne, IN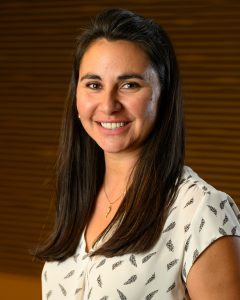 I recently chatted with an associate professor of Africana Studies who framed Black History Month in a way I can't stop thinking about: For the Black community, it's a celebration of history, of ancestors, of Black excellence. For the non-Black community, it's a time for education.
The space between those two outcomes is vast, and it's important. It's simple for folks, especially non-Black folks, to feel unsure of how to recognize the month, and reframing the goal into "I need to educate myself" is helpful. Because there's the easy way out: Hey, I shared an MLK quote on social and threw in a hashtag, I did good stuff – and I love a good, inspirational quote with the best of them – but if you want to do something that can have a lasting impact, NCMPR members have a few suggestions.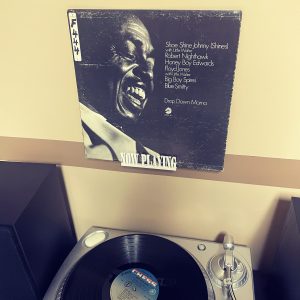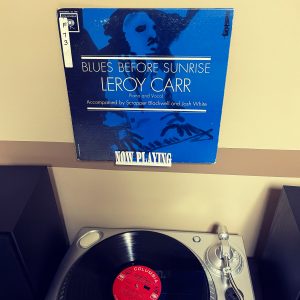 For Tom McCool, it's about learning through culture. He collects vinyl records and often shares what he's listening to on Facebook and Instagram. This month, McCool, the executive director of marketing and communications at Ivy Tech Community College-Lafayette in Indiana, is listening to the stack of blues albums he recently acquired, and when he posts to social, he includes a bio of the musician.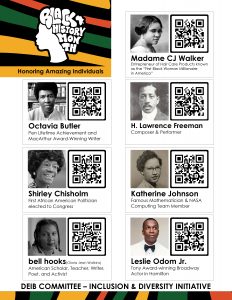 The DEIB committee and marketing department at Cowley College in Kansas put together a list of Black historians to share with faculty, encouraging them to discuss with students. There's also a weekly Alumni Spotlight shared via email, social media and online.
"We wanted to take a more immersive approach this year than just hosting an event, something that will celebrate Black history always and not just for the month," says Abby Morris, Cowley's director of marketing.
Here's a collection of ideas to help both at work and personally, suggested by Linnie Carter, vice president of college advancement at HACC, Central Pennsylvania's Community College, and the HACC Foundation's executive director:
-Spotlight and amplify your Black students, colleagues, alumni and volunteers.
-Follow Black thought leaders and influencers on social media. Part of the journey is finding the people who speak most to you.
-Watch YouTube videos developed by antiracist and credible organizations and people.
She also shared this article and suggested picking three ideas to implement by Feb. 28. A few from the piece are mirrored here, too, so feel free to add these suggestions to your list of possibilities!
Elissa Kojzarek turns to books. At the start of every February, she purchases three to five by Black authors from Black-owned bookstores through Bookshop.org, currently supporting Semicolon in Chicago. This month, she picked up "Real Men Knit" by Kwana Jackson, "Land of Love and Drowning" by Tiphanie Yanique, and "Queenie: Godmother of Harlem," a graphic novel by Elizabeth Colomba.
"I make it a point to read diverse authors year-round, but I do not purchase books much anymore – budget boos," says Kojzarek, director of communications at Elgin Community College in Illinois. "So when I do, I make those purchases count."
Jaclyn Y. Garver is the communication specialist at NCMPR and resides in Fort Wayne, Indiana.