by Mae Hanna
University of Cincinnati, Clermont College
Batavia, OH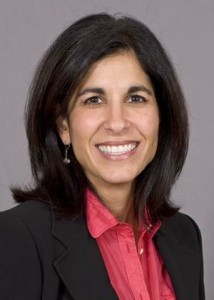 Composing a tweet is kind of like writing a news headline, it needs to be catchy, fit in the allotted space and get the reader to delve deeper and follow your link. I sort of like the exercise of creating a message in 140 characters. It really makes me think about the key messaging point. Now that I've got the tweeting down, the hashtag has become my newest obsession.
Some of you may be saying  "what the heck is a hashtag?"  Twitter has this to say:
Definition: The # symbol, called a hashtag, is used to mark keywords or topics in a tweet. It was created organically by Twitter users as a way to categorize messages.
People use the hashtag symbol # before relevant keywords in their tweet to categorize those tweets to show more easily in Twitter Search.
Clicking on a hashtagged word in any message shows you all other tweets in that category.
Hashtags can occur anywhere in the tweet.
Hashtagged words that become very popular are often Trending Topics.
At the NCMPR national conference last year in Philadelphia, we encouraged attendees to tweet and use #NCMPR11 so we could keep track of the conference buzz. It was a lot of fun to see what attendees were saying about speakers, district dinners and about Philadelphia in general.
I've noticed, though, that some tweets are filled with hashtags that are generic and not meant for categorizing or trending a topic. For example: #idontevenknowwhatthatmeans or #firstdayjitters. While following my high school son's Twitter account, I've noticed that he uses them all the time – and they are sometimes very funny. I don't think he's trying to trend a tweet, I think he sees that clever hashtags get retweeted and people tend to follow those they find amusing.
What I'm realizing is the hashtag is evolving. By using clever phrases you can build buzz, increase followers and #rulethePRworld! #Goodluck!
Follow me at @maehanna and NCMPR @ncmpr_national. And watch for a new hashtag we'll use for the 2012 conference in San Francisco we hope you'll join the conversation!
Mae Hanna is NCMPR District 3 Director and director of PR and marketing at University of Cincinnati, Clermont College in Ohio.