by Kyle Schwarm
Wisconsin Technical College System
Madison, WI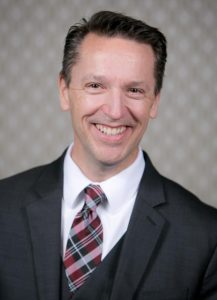 They say everything is bigger in Texas. Did you know Dallas has more Fortune 500 companies than any other city in America? There's a distinct vitality in Dallas that extended into the District 4 Conference, 360 Marketing: From Creativity to Accountability. Nearly 100 members attended the October 2-5 activities at the beautiful Dallas Renaissance Hotel.
In her official conference program greeting, District 4 Director Sonya Spencer, Cedar Valley College, Texas, said this would not be a conference of "feel good" moments, but of "aha" moments. She was right on. The conference, chaired by Anitra Cotton, Richland College, Texas, began Sunday night, October 2 with a trip to the Texas State Fair. Unfortunately, my travel schedule did not allow me to join members who were exposed to many strange things fried on a stick, and music by K.C. and the Sunshine Band.
The conference programming packed a big punch. Cheryl Roseborough, of The Blyss Agency led off the professional development programming Monday, October 3 with her pre-conference intensive, Elevating the Consumer Brand Experience. Cheryl evoked some really interesting discussions on how marketing professionals can embrace, engage and elevate the brand. Interestingly, she encouraged us to look at ourselves as being "intrapreneurs" for the brand, which means you are the brand for your college and put legs beneath it to move it forward.
Monday evening, I had the opportunity to visit with many District 4 members at a meet and greet reception, which featured some great hors d'oeuvres and conversation. I was very impressed by the hotel staff that took very good care of us while we networked. By the way, the cheese exceeded the expectations of this guy from America's Dairyland.
Tuesday opened with a great keynote speaker in Sergio Zyman, who left attendees buzzing. The former CEO of Coca-Cola, author and marketing consultant told us that resistance to change leads to organizational death. Who would have thought Dallas big dogs EDS, Texas Instruments and Blockbuster would have died so quickly? He said marketing is science and your brand is a relationship you have with customers. You must keep it relevant to survive. If you want people to think differently, he said, don't start by teaching them to think, give them new tools, which will force them to think differently.
The conference breakout sessions got underway on Tuesday as well and there were a lot of tough choices to be made on which ones to attend. With video so hot, I chose to hear Tom DeNolf, a Dallas area filmmaker in his discussion on how to produce quality videos. He recommended colleges open up video production to college students who are interested in it and let them use their own words whenever possible. He said his best video cuts are often from the informal discussion prior to shooting. This is when the camera should be rolling. One final "aha" was to cut the fat and limit videos to under 60 seconds whenever possible.
Interestingly, while we were in our sessions, President Obama was visiting with community college students in Dallas. We had hoped he would stop by and talk with us about the value of two-year college marketing, but, unfortunately, he had even bigger things going on.
We were pleased to have another president visit with us during the Awards Luncheon. Dr. Walter Nolte, president of Casper College, Wyoming, was the District 4 Pacesetter of the Year. In his acceptance comments, Nolte said the image of community colleges has changed much over the past 10 to 15 years and it's due to the efforts of our college communicators. One of these communicators is Dan Arguijo of Houston Community College, Texas, who was the District 4 Communicator of the Year. Arguijo said he was pleasantly surprised to be nominated and said his success is the result of having great staff.
When the breakouts resumed, I attended an incredibly fast-paced session on the social media platform LinkedIn. Eddie Reeves, CEO of Reeves Strategy Group, stressed how important this channel is for reaching college supporters, especially alumni. He said the old model of screaming out your marketing message is over. Reeves said you need to have people find you to build your community. The "aha" moment here was that markets are conversations and we need to become a trusted part of that conversation. Then and only then will people come to your conversation.
Kathi Swanson of Clarus Corporation is always, enlightening. In this last breakout session of the conference, Swanson discussed how e-brochures are an efficient and effective, customized communication tool for students at a time when college marketing departments are getting leaner. She also emphasized the importance of establishing mobile websites for the growing population of prospects using mobile phones to reach us.  She said developing a mobile site should be a priority over apps, which are often a knee-jerk request made by presidents.
Tuesday night featured the Medallions Reception, Awards and Dinner. A big shout out goes to the big winners of the night, including Pulaski Technical College, Arkansas, Houston Community College, Texas and University of Arkansas Community College, Arkansas. Nicely done!
A real conference highlight came after the Awards Dinner. That's when the Mark Harper Project hit the stage for more than two hours of fantastic music and fun. Mark has recorded with some of music's top performers, including the late Wayman Tisdale, whom he discussed as a good friend. The group was fantastic, giving us a private concert of jazz, funk and some pop – some of it on demand and impromptu.
Wednesday morning, the conference concluded with an NCMPR address from me, a wrap up by Sonya who gave us the "aha" moments and goodbyes to fellow members who provided so many "feel good" moments. I was fortunate to have some good conversation and networking with so many wonderful District 4 members, including Christy Keirn, Dan Arguijo, Mary Clark, Joe Conway, Amy Green, Sara-Jane Menefee, Joaquin Costilla, Fred Peters, Deirdre Reyna, Christy Reynolds, Steve Trevino, Jr., Tracy Courage, Susan Nelson Smedley and many more whose presence made the conference a Texas-sized success.
Kyle Schwarm is NCMPR President and is traveling to NCMPR's seven districts to attend each district conference.