Erin Edlund
Minnesota State
Saint Paul, MN
In my life of marketing, babies, puppies and fun, there are lots of photos. My problem, though, was that photos (especially those of my family) tended to not leave my phone. Sound familiar? There was no paper evidence of all these beautiful memories. I lived in terror that technology would swallow my memories whole, leaving no trace.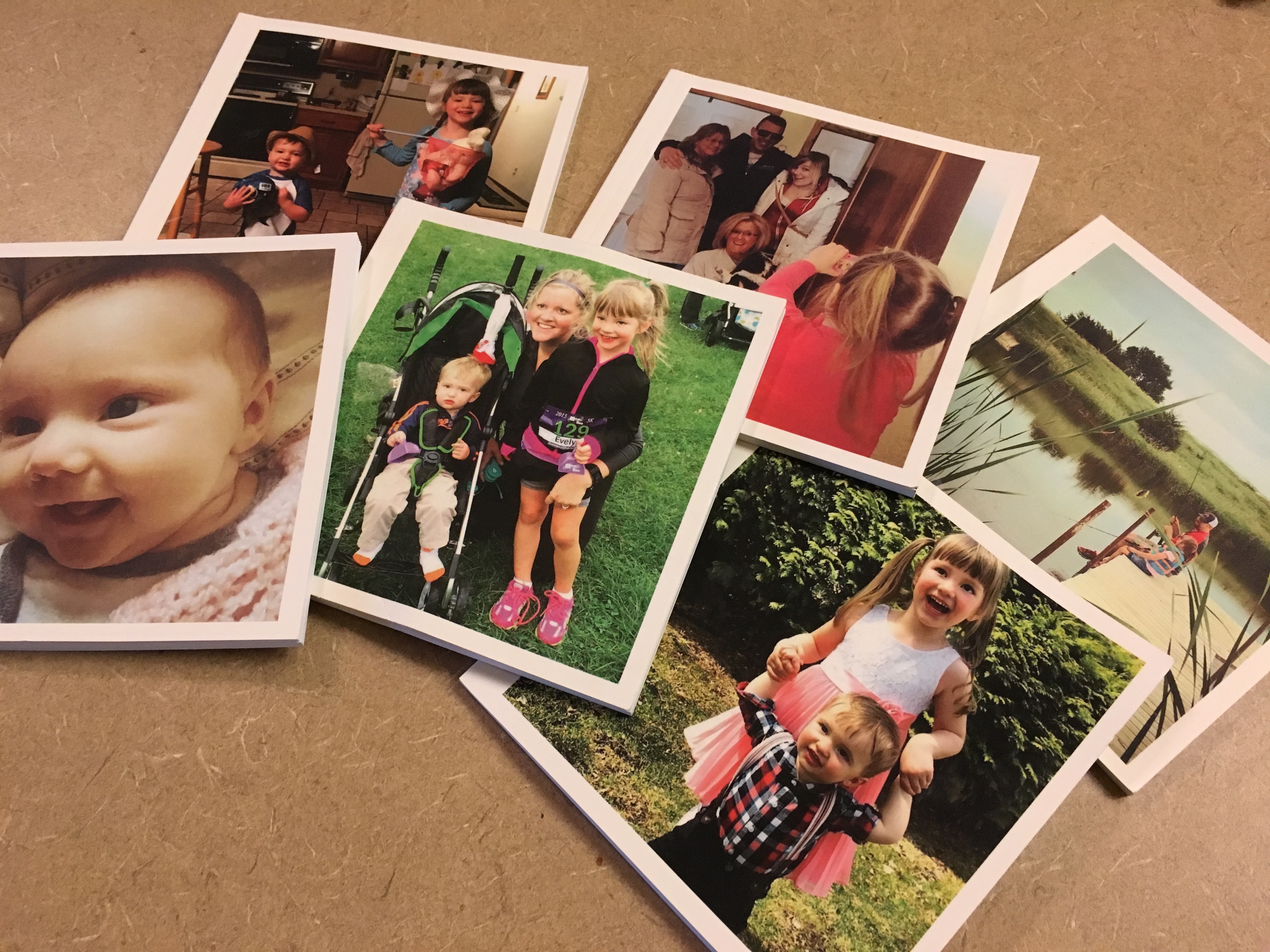 About a year ago I was being bombarded with photo management ads in my Facebook feed. I finally clicked on one. The website was enough to convince me. I downloaded the Chatbooks app.
Once you have the Chatbooks app, you can connect it to your Instagram, Facebook and/or photo roll. Chatbooks will access any photos you have posted in the past, and going forward, it will automatically feed in any photos, dates, and captions you post to the connected account while giving you the ability to go back and edit if you wish. It's a basic but effective version of scrapbooking. Upon reaching 60 photos, you can print a Chatbook!
In my case, I had about four years of photos on my Instagram account when I started with Chatbooks. That equated to six books. It took me about 45 minutes to go through my photos, edit, and create them – hardly any time compared to my years of procrastination.
The cost isn't bad (about $8 per book). I chose to sign up for their subscription service because it offered various perks, including sending me a notice to edit my book when I hit 60 photos again and automatically printing my next book. SO. EASY. I also love that you can easily request duplicate copies of the books.
As marketers, we know the value of photos. Do yourself a favor and don't just print beautiful professional work – print the beautiful memories happening in your personal life, too! There are certainly a lot of options out there that are similar or perhaps even better than this one, but Chatbooks is the one I know and love. I definitely recommend this type of solution as a way to finally get those photos off your phone and into your hands!
Erin Edlund is the NCMPR District 5 director and the director of marketing at Minnesota State.