by Ellen Davis
Temple College, Ret.
Temple, TX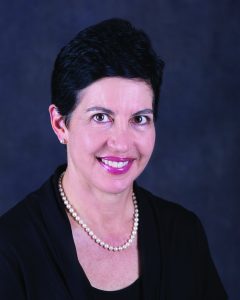 Like millions of other workers across the country, I am part of "The Great Resignation of 2021." Unlike many people, though, I did not decide to retire early because I was unhappy or unsatisfied with my job. I had been working for 40 years and was just simply tired. Plus, I felt that my college needed someone younger who could take its marketing program to the next level.
One of the things I will miss most about not working anymore is the opportunity to be involved with NCMPR. This was one of the most rewarding parts of my job as a community college marketing director. It also was critical to my success on the job.
I actually had heard of NCMPR long before I went to work for a community college. A former boss of mine at a four-year university had worked for a community college in Texas before going to work at a private university. He told me all sorts of wonderful things about NCMPR.
I attended my first NCMPR national conference the spring after I started my job as a community college marketing director. It turned out to be an invaluable experience. Among those I met at the conference were Rob Price and Kathi Swanson from Clarus Corporation. With Kathi's assistance, my college conducted its first-ever market research study in 2016. The study helped guide my work for the next five years. Rob became a valuable partner in our digital marketing efforts – something my college had not been doing before I came.
I also enjoyed participating in the NCMPR awards competitions, both at the regional and national levels. Looking at all the winning entries and serving as a judge for the regional competitions was a great way to get ideas for upcoming projects.
Writing blog posts for NCMPR was a nice outlet for creative writing – something I did not get to do much of in my "regular" job. And writing occasional stories for Counsel magazine forced me to keep up my knowledge of the field.
I have strongly encouraged my successor to become actively involved in NCMPR and would encourage others to do so as well.
Ellen Davis retired in December 2021 after a 40-year career in journalism and college marketing and public relations. Her final position was director of marketing and media relations at Temple College in Temple, Texas. She can be reached at ellenfinleydavis@yahoo.com.