by Jaclyn Y. Garver
NCMPR Administrative Services Coordinator
Fort Wayne, IN
One of the top five most popular podcasting genres is business. On average, a podcast listener will tune in to seven different shows a week. And 88 million of us listen to podcasts—a number that's expected to rise past 160 million in 2023.
Clearly, we love us some podcasts.
NCMPR recently asked its members to share some of their favorite marketing and leadership podcasts, the shows they turn to when they need a burst of inspiration or to learn something new. If you're looking for a new series to add to your repertoire, we might have just the one (or two, or three, or five).
"Yeah, That's Probably an Ad"



Each episode of Adweek's "Yeah, That's Probably an Ad" generally features a trending video or TV spot that makes Dave Price consider how he might use that info in his role as director for marketing and community engagement at Oregon Coast Community College.
"When they discuss the CMO of Burger King, for example, you might think there'd be zero connectivity between that multinational and one of Oregon's smallest community colleges," Price says.
Instead, the convo inspired him to launch a series of geofencing programs that he likely wouldn't have otherwise considered. The campaign led to lively community presentations, which local business owners and community leaders ate up.
"It's easy to get comfortable and fall into a manageable routine," he says. "'Yeah, That's Probably an Ad' helps keep me thinking about where we should be going next."

"Hidden Brain"
While it's not a marketing or leadership podcast, NPR's "Hidden Brain" has influenced Kimmie LaBarge's marketing tactics at Ivy Tech Community College Valparaiso in Indiana.
For example, the podcast will occasionally dive into how consumers think and how they make decisions. LaBarge, the college's director of marketing and communications, suggests the episode "The Choices Before Us," in particular, which discusses why people are more likely to make a choice when they have fewer options.
"Revisionist History"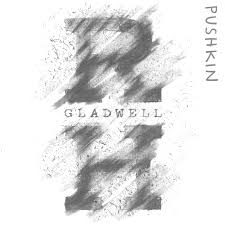 While Malcolm Gladwell's "Revisionist History" explores under-recognized or misunderstood topics in history and culture, a number of topics have bled over into Patrick Stone's daily work at Cape Cod Community College in Massachusetts:
Inequity in giving between large, private higher education institutions versus small, state schools.
Inequity in college access for different socioeconomic classes.
Rethinking how student governments are elected and managed.
Exploring the creative process through different lenses, such as songwriting with Leonard Cohen and Elvis or problem-solving during World War II.
Regardless of the subject matter, the podcast's purpose is to question how the listener perceives the topic of discussion. It's even helped Stone, the college's director of strategic communications and marketing, become a happier employee and person.
"It's a regular meditation on thinking creatively, critically and outside-the-box about the world around you," Stone says. "I've found that listening on my way to work sparks a creative energy in how I work. Nothing is black and white, and every project can be looked at through many different lenses."

"Thought Feeder"
The "Thought Feeder" podcast began at the beginning of the pandemic, which makes it an especially timely look at digital marketing, says Kim Whitten, director of advancement at the University of Arkansas Community College at Batesville. Recent topics of discussion include how to find useful higher ed convos on Reddit and how those in higher ed can side hustle.
"Josie and the Podcast"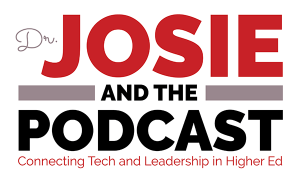 Administrators like college presidents and executive directors are the guests on "Josie and the Podcast," and they discuss how they use social media in their leadership roles.
"There are always good perspectives and thought-provoking ideas," Whitten says.
Recent guests including MIT's director of social media strategy and UCLA's executive director of first-year experience.

"The Accidental Creative"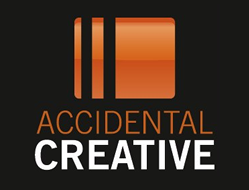 Covering topics including productivity, managing teams, controlling your inbox and being a creative leader, "The Accidental Creative" is full of tips and inspiration for community college marketers. Katie Burrichter, the associate director of marketing at Northeast Iowa Community College, says she often shares episodes with her manager or team.
Recent topics include "How to Deal With Criticism" and "Discovering Your Productivity Profile."
"The Community College Marketing Show"
Megan Hoose, the integrated marketing communications coordinator for student recruitment at HACC, Central Pennsylvania's Community College, finds "The Community College Marketing Show" to be relatable. The host interviews experts on common community college issues, including:
-What are Prospective Students Thinking?
-Common Problems: Admissions Dropping the Ball
-What Prospective Students are Thinking Right Now?
-Best Digital Strategies for Fall Recruitment
-Marketing Academic Programs
-How to Combat Negative Stigmas
"The Science of Social Media"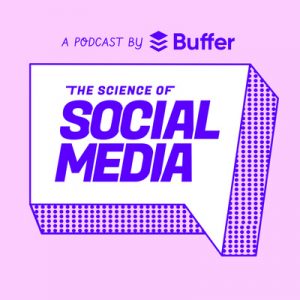 To stay up-to-date on trends and use its practical advice for social media management, Alicia Renehan, public relations coordinator at Anne Arundel Community College in Maryland, tunes into "The Science of Social Media."
While it stopped releasing new podcasts in 2019, the podcast has a bank of 48 episodes that cover topics ranging from standing out in a crowded world to keys to increasing engagement.
"Peer and Simple"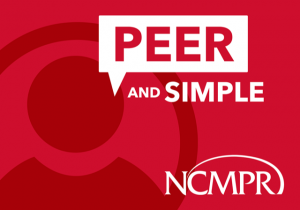 Shameless plug: Did you know NCMPR started its own podcast this spring? Monthly on "Peer and Simple," host Jeff Julian, NCMPR's District 3 director, interviews an NCMPR member about an area of expertise, like brand consistency, winning Paragon awards and secrets from a 30-year veteran.
Jaclyn Y. Garver is the administrative services coordinator at NCMPR and the former communications coordinator at Ivy Tech Community College in Fort Wayne, Indiana.