by Debra Halsey
NCMPR Executive Director
Albuquerque, NM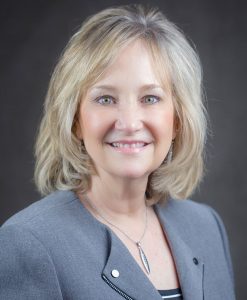 I'm not good at saying goodbye. In fact, I'm downright terrible at it. When I announced my plans to retire, I knew it would be difficult to leave NCMPR. Even so, when asked if I'd like to write something for NCMPR's blog before walking out the door, I said yes. Go figure. I'm saying goodbye.
NCMPR has been part of my professional life for some 30 years. I've had the unique privilege of experiencing NCMPR from all sides – first as a member during my 15 years in community college marketing and PR (most of them at Santa Fe Community College in New Mexico), then as a board member when I served as District 4 director, and finally as part of the national office, where I started as Counsel editor and eventually moved up to executive director.
Being on staff over the past 20 years, including seven years as executive director, has been an experience like none other. I've always considered it a one-of-a-kind opportunity to serve NCMPR's members – an amazing group of communication professionals dedicated to telling the community college story and to showing through words and images how anyone can achieve their educational dreams. It's a noble profession.
And so … when thinking about what I ultimately might say as I head out the door, two things come immediately to mind.
First, take care of each other. Continue to lean on one another – to coach, to mentor, to commiserate. I've always admired NCMPR members for unselfishly sharing ideas. NCMPR's national network of colleagues is truly remarkable. There's a reason why so many members refer to NCMPR as a "family."
Second, take care of NCMPR. She's a mighty organization – nearly 50 years old and 1,600 members strong – that stands steady and ready to support two-year colleges in their mission of student success. The important work of NCMPR will never be done, and your support is essential to shaping the organization's next 50 years.
Of course, I can't say goodbye without adding one more thing. To NCMPR's members, to the board of directors, and to the national office staff (those nearest and dearest to me who I can't help but name individually – Connie, Lawanna, Ben, Jaclyn, Natalie and James), you have my utmost respect. I'm deeply grateful for having the opportunity to work with you.
Debra Halsey has served as executive director of NCMPR since 2013 and served as associate director from 2004 to 2013.