by Anne Krueger
Grossmont-Cuyamaca Community College District
El Cajon, CA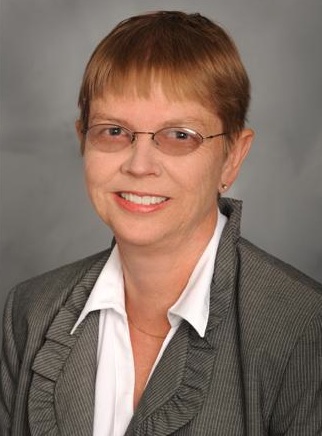 I just came back from the NCMPR District 6 conference in Tempe, Arizona, and my head is spinning with all of the great ideas I got and the wonderful work I saw that I want to emulate at my college district. This was a wonderful conference, and everyone who helped put it together deserves kudos all around.
I learned some great tips, both big and small, from this conference. I'm going to set up a photo shoot now after hearing about it from Marc Posner and Kai Moore; I got the latest data on how community college students communicate and get information from Pam Cox-Otto; and I'm going to improve our crisis communications system after listening to Eileen Archibald and Phil Munroe. (And now I have a nifty crisis communications notebook set after winning the drawing at their session!)
Some of the best tips actually came from chatting with my colleagues around the region. It's great to network with them, build connections and know that I'll be able to call them if something comes up in my district.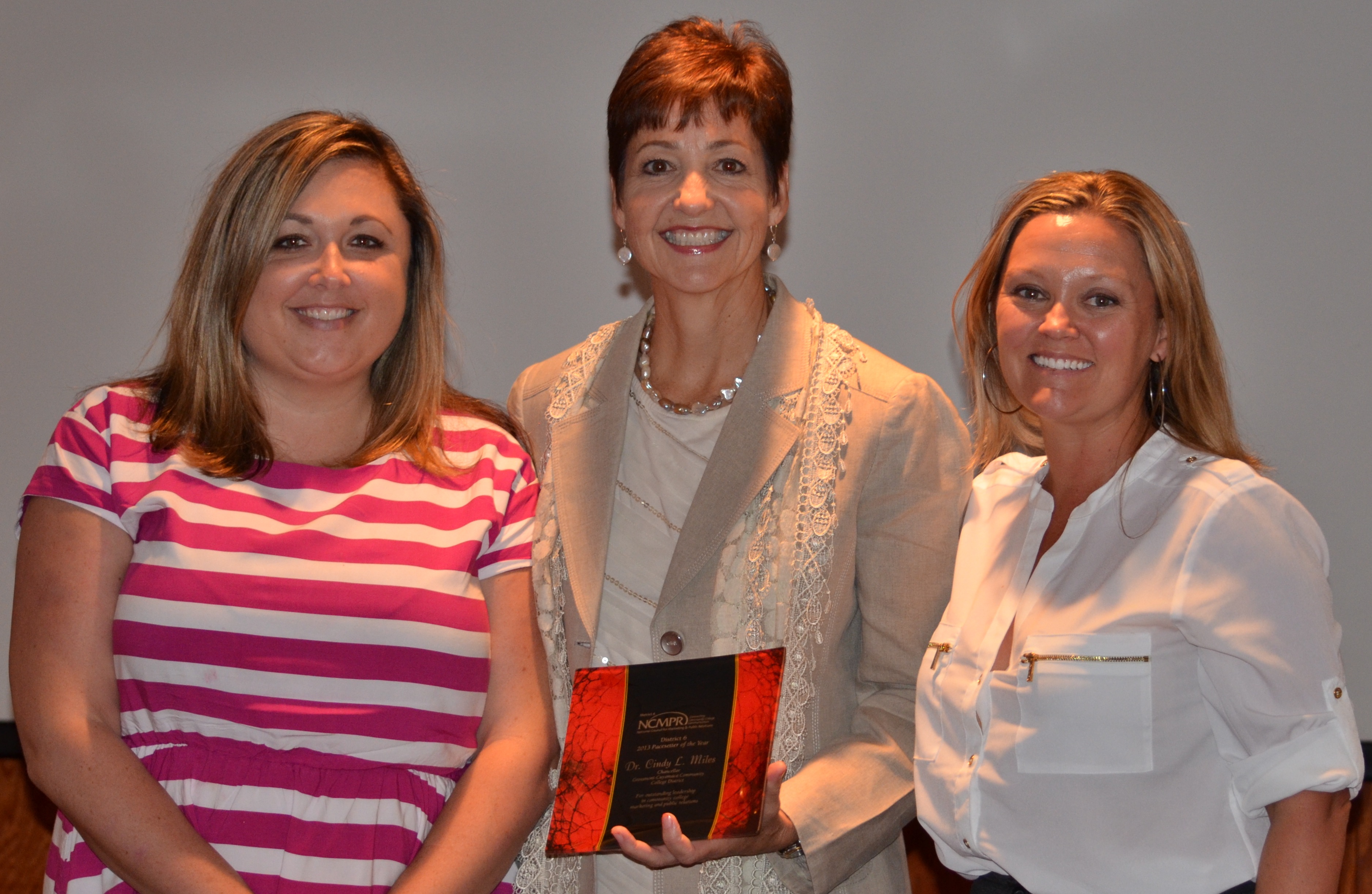 Dr. Cindy Miles (center) with NCMPR President Andrea Hanstein (left) and District 6 Director Cheryl Broom (right).
This conference was particularly special for me because my chancellor, Cindy L. Miles, was selected as the District 6 Pacesetter of the Year. She's taught me so much in the past three years, and I was glad to see her get the recognition she deserves for her leadership and support of communications and public relations. Best of all, she flew in to the conference the night before she accepted the award and joined us at our barbecue (although I couldn't get her to try line-dancing).
Cindy Miles takes her first selfie photo and promises to post it on Twitter.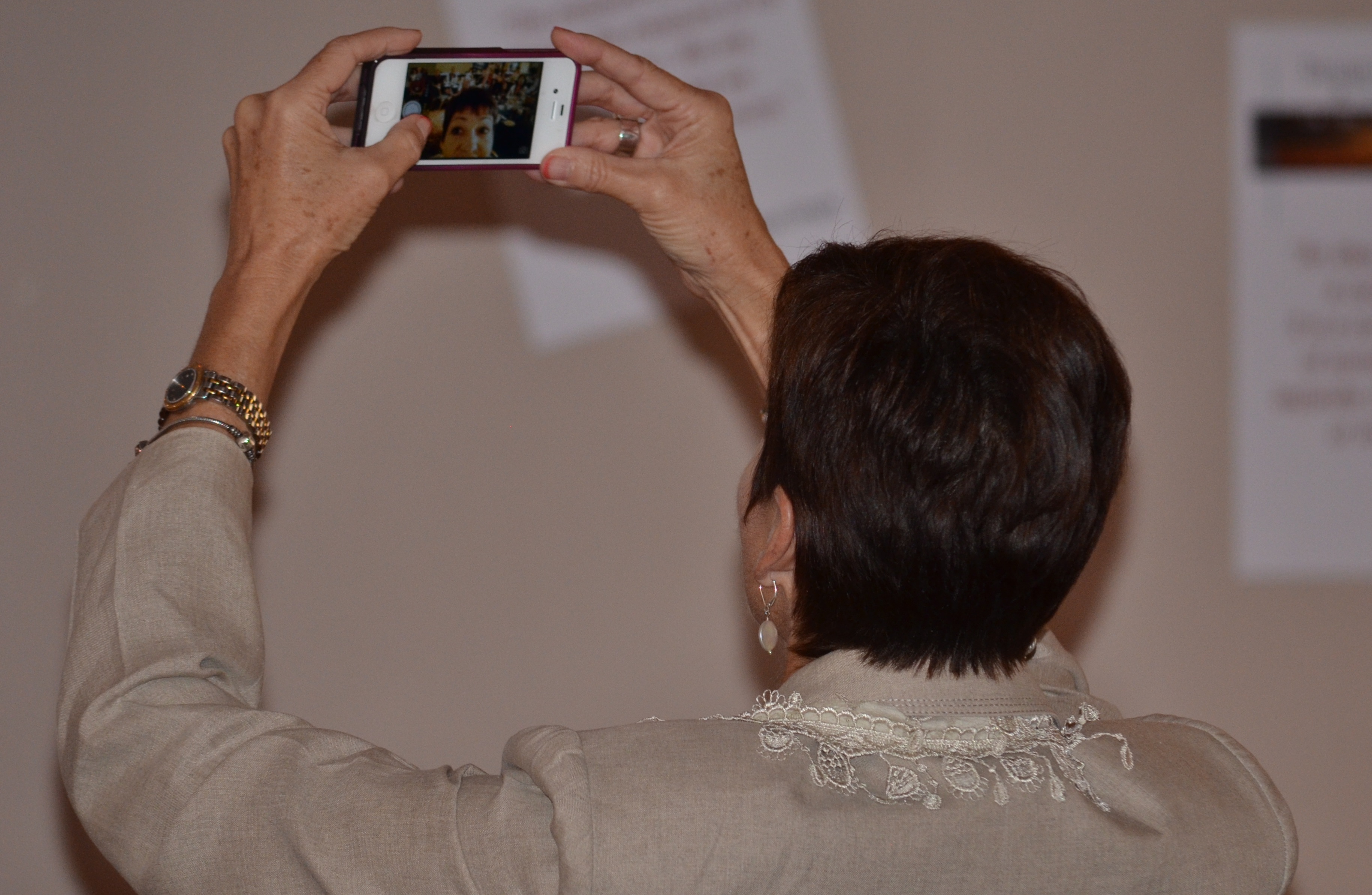 The next morning, we sat in on NCMPR President Andrea Hanstein's presentation on Social Media and the Presidency, and Cindy saw how other college leaders are using Facebook, Twitter and blogs to communicate. Maybe I'll even convince her to start a chancellor's Twitter account.
If you've ever considered nominating your CEO for a Pacesetter award, you should definitely do so. Yes, it takes effort, bit it's a great way to show your boss how much you appreciate his or her support for all that we do.
Another highlight of the conference was winning some Medallion awards, but the best part of the contest was seeing the excellent work that others are producing. I'll be "stealing" lots of their ideas in the months ahead.
In the future, I urge you to find the time and money to attend your district conference. You won't regret it. And be sure to mark your calendar for the NCMPR national conference in New Orleans next March 19-21. I hope to see you there!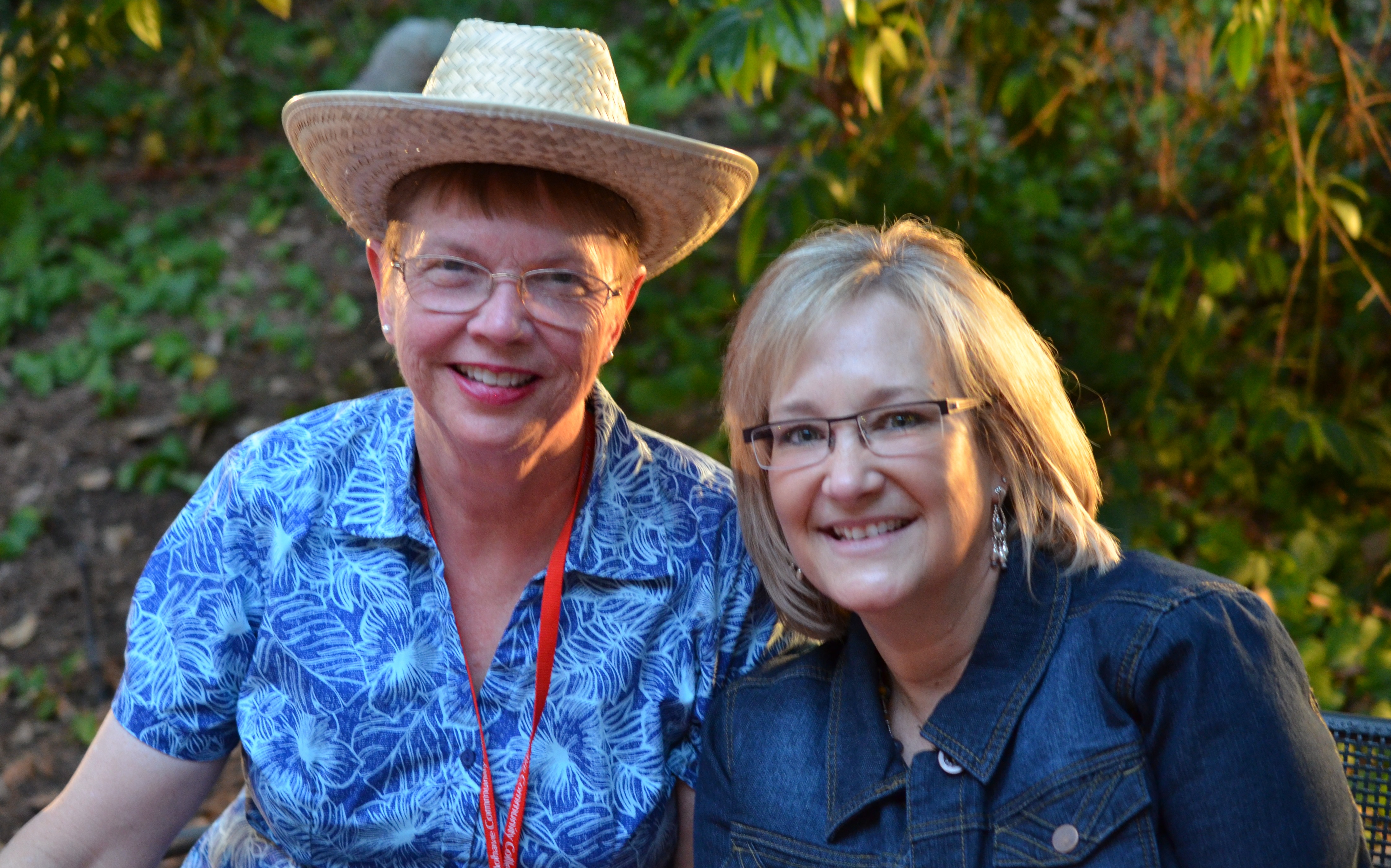 Anne Krueger and Debbie Halsey, NCMPR executive director, at the barbecue.
Anne Krueger is the communications and public information director for the Grossmont-Cuyamaca Community College District in El Cajon, California.