by Christine Payton
South Louisiana Community College
Lafayette, LA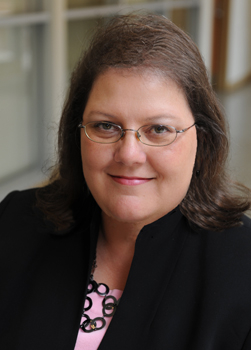 Just more than a year ago, I made the decision to leave my position as an assistant director in the communications office at a mid-size university (17,000 students) to establish a public relations office at South Louisiana Community College (7,000 students).
I've been asked many times why I would leave a larger, more-established institution with a communications staff of seven for a smaller, much-younger community college with a staff of one – yours truly!
My answer is always the same – the opportunity to tell stories. That's what public relations is all about, right? It definitely is for me.
I have the opportunity to write what's unwritten about this college. As PR professionals, we all get to do this. We get to create an identity for our colleges.
We can shape the concept of who we are by shining a light on the diligent work of students, faculty and staff. I see it as a privilege and find it very rewarding.
Public relations shouldn't be about the quantity of press releases that are pushed out each week, month or year. It should be about the quality of that information. Is it part of that unwritten story? Is it building your identity?
It's my pleasure to tell the story of one of our female welding students who's following in her mother's and sister's footsteps by holding her own as a welder in this male-dominated field. Or how about a nursing instructor who moonlights as a reserve police officer on the weekends? For her, it's all about saving lives – one way or another.
It's the human (or community) element in both of these stories that really reflects the important work of our colleges. Community colleges prepare students who will move on to four-year degrees. And they also prepare students to meet the demands of the workforce by being job-ready upon graduation.
In many instances, our colleges are breaking the cycle of poverty for families by making available the opportunity to pursue a postsecondary credential, whether it's a transfer or technical degree.
Indeed, there are lots of opportunities for PR pros to shape the history of colleges with these stories.
What stories are you telling? What opportunities have you embraced?
Christine Payton is the director of public relations at South Louisiana Community College in Lafayette.