by Andrea Hanstein
Fullerton College
Fullerton, CA
After a long day of traveling west from Providence, R.I., Coeur d'Alene was just what I needed. Only 45 minutes outside of Spokane, the town is centered around a large lake of the same name.
The lake is surrounded by large pines and miles of undeveloped shoreline. The Lake Coeur d'Alene Resort is located on the shores of the lake, and many of its rooms (including mine) have unobstructed views of the entire area.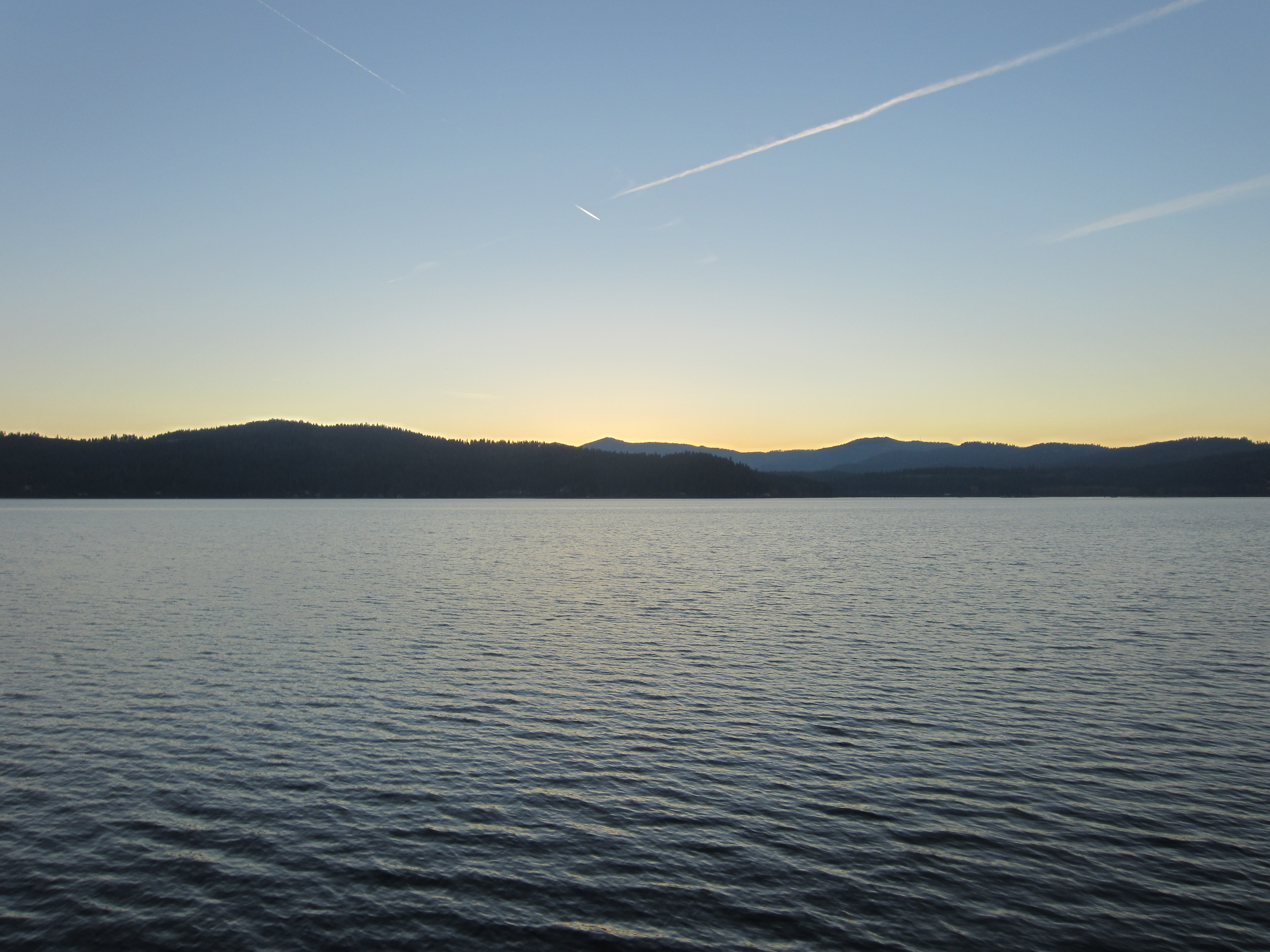 After a successful pre-conference intensive with John Deveney, who many of you met at the Summer Institute, District 7 Director Jennifer Boehmer treated us to a sunset boat cruise on the lake. To say it was beautiful is an understatement – the air was crisp, the clouds were pink, and the water calm. That night, Jennifer, our Executive Director Debbie Halsey, John and I had a lovely dinner at one of the resort's many restaurants. (I can't say it enough: John and his firm, Deveney Communication, are so knowledgeable. He and a colleague will be presenting at our national conference in March, and I encourage you to attend!)
The conference itself took place at neighboring North Idaho College, which was a short 10-minute walk from the resort. Founded in 1933, North Idaho enrolls approximately 6,000 students per semester. The campus is beautiful. We were housed in the Student Center, which is nicer than many of the conference rooms I have seen. Mark Browning and his team at North Idaho were the perfects hosts and went out of their way to create a pleasant experience for us all.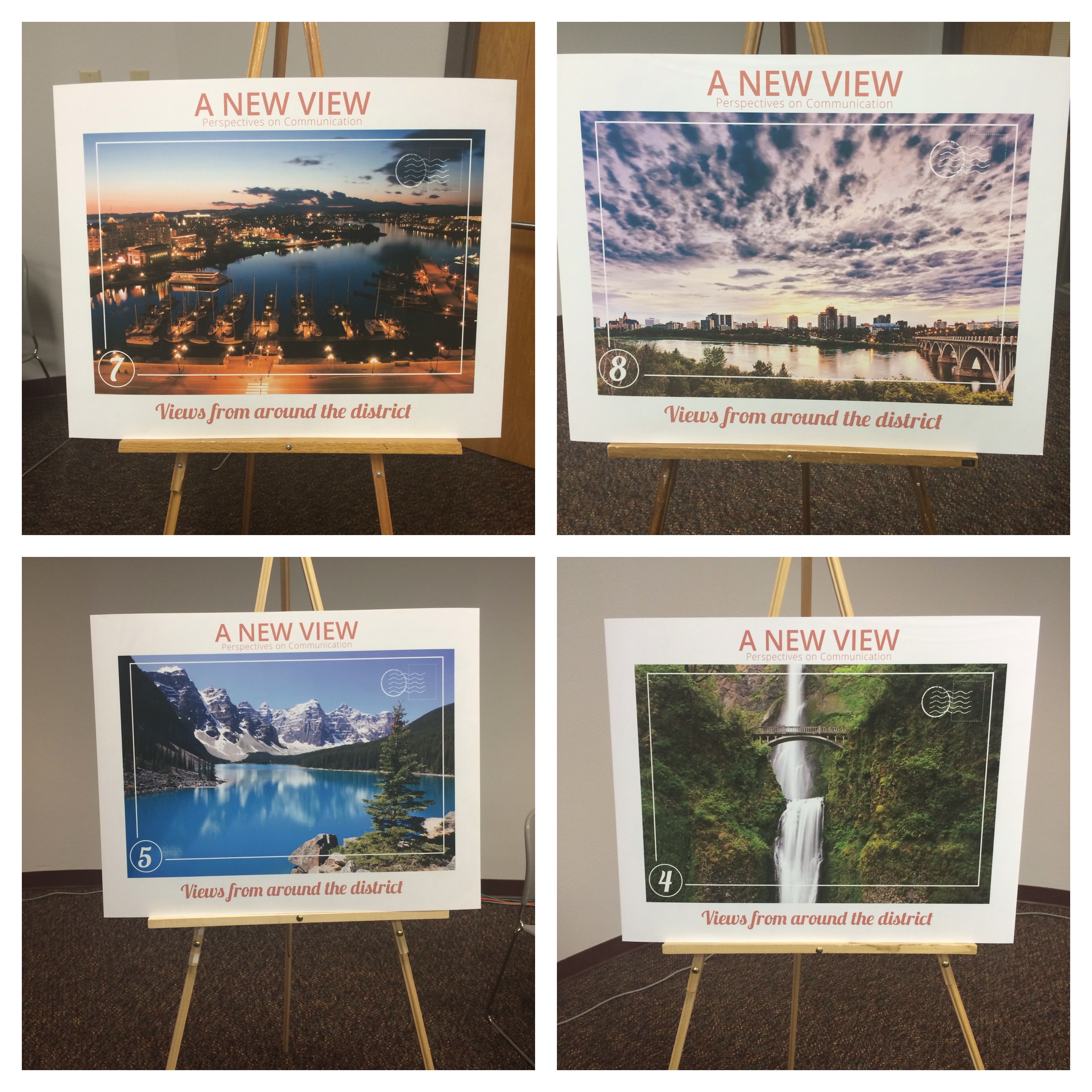 On the first day of the conference we heard from Dr. Pam Cox-Otto, learned about College of Western Idaho's awesome "What If?" campaign, and participated in an interactive positioning workshop with Lee Collinge from Portland's Metropolitan Group. We also engaged in some healthy competition when oversized images of District 7's member states and provinces were placed on easels around the conference room. Prizes were awarded to the first individuals able to correctly identify the images, and we all marveled at the natural beauty that makes up the Pacific Northwest.
That evening, Medallions Coordinator Aimee Metcalf from Central Oregon Community College treated us to a lighthearted awards ceremony that had perhaps the best finale of all – unbeknownst to Aimee, she was the district's inaugural Rising Star! It was so fun to watch Aimee's face as she slowly realized she had won!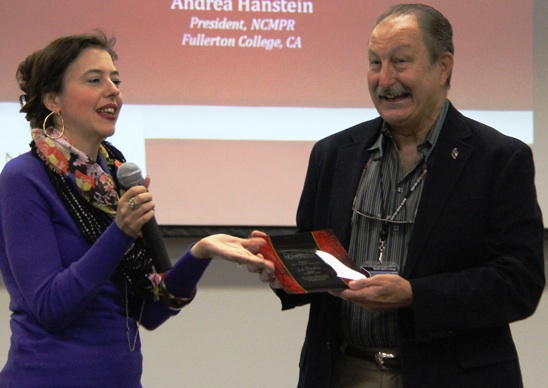 On the last morning of the conference, North Idaho's President Dr. Joe Dunlap thanked us all for visiting Coeur d'Alene and his college. Several members of his cabinet were on hand to thank us as well, or so Dr. Dunlap thought. It was only after his brief welcome that he learned they were in fact there to watch him receive the District 7 Pacesetter of the Year Award. Kudos to Mark and his staff for pulling off an epic surprise!
All in all, my stay in Coeur d'Alene was magical – the perfect blend of relaxation and inspiration. I can't say enough good things about the place and encourage you to visit should you get the chance!
As NCMPR president, Andrea Hanstein is traveling to all seven NCMPR district conferences. In her other life, she is public information officer at Fullerton College in California.