by Andrea Hanstein
Fullerton College
Fullerton, CA
Confession: My first encounter with Mystic, Connecticut, was a bit rocky, but we quickly resolved our differences and got along famously!
I took advantage of Mystic's proximity to Boston and spent the weekend prior traipsing up and down the Freedom Trail – a U.S. history minor's dream! On Sunday afternoon, I hopped on Amtrak's Northeast Corridor line and made my way south. To my surprise, when I exited the train, I discovered that taxis are, in fact, a rarity in Mystic. After hanging out at the station for nearly an hour, I was safely deposited at the conference hotel, just in time for a group dinner at the one, the only, Mystic Pizza (from the 80's romantic comedy starring a very young Julia Roberts).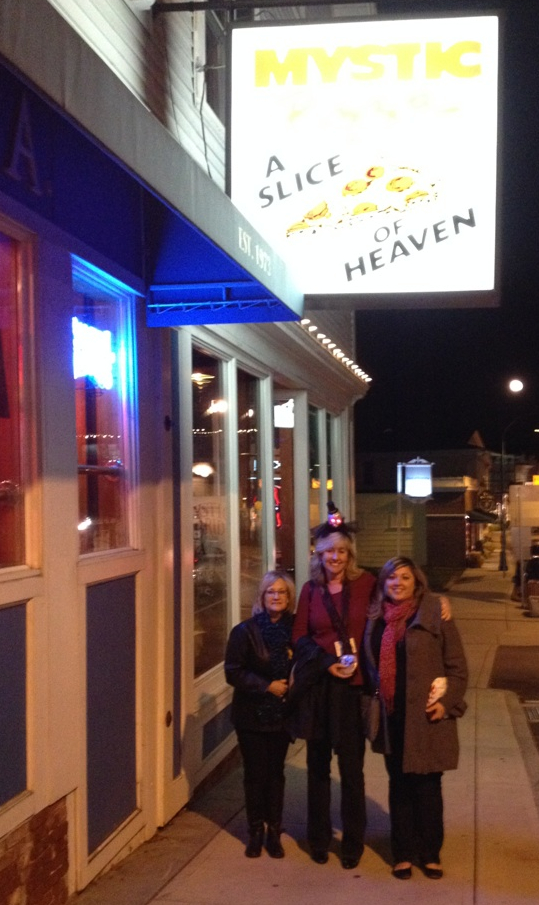 The original sign is still in place, and we were treated to a pizza-lovers buffet with fun toppings like scallops and buffalo chicken! I immediately felt at home when I walked in the building – not because I have seen the movie 40 times – but because I was greeted by several current and former national board members, including Ron Taber, Mary De Luca, Judi Sciple, Sally Cameron Chapman and Kathy Corbalis. One of the benefits of being on the national board is the lifelong friends you make, and it was a treat to see them!
The conference featured two great keynotes, beginning Monday morning with Lt. J. Paul Vance from the Connecticut State Police, who shared lessons learned from the shooting at Sandy Hook Elementary. The conference closed on Tuesday with a presentation by Ryan Bonifacino, vice president of Alex & Ani, producers of a popular line of charm bracelets originating in neighboring Rhode Island.
I had the opportunity to attend several breakout sessions, all of which were fantastic! My favorite was "How to Build a Better Community College Website" by Vision Point Marketing's Anthony Poillucci. His presentation was interactive, humorous and very informative. I'm pleased to announce that Anthony will be offering a similar session, specially geared toward design professionals, at our national conference in March.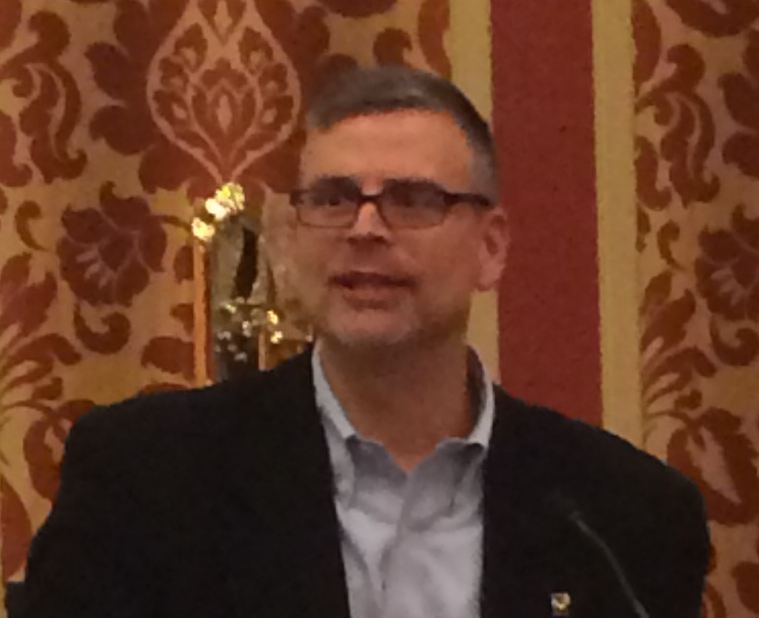 During the awards luncheon, I had the chance to meet Dr. Nicholas Neupauer, District 1's Pacesetter of the Year. Dr. Neupauer is a true believer in marketing and communications, having worked in the field early in the career. He continues to teach classes in public relations and has elevated the role of communications at Butler County Community College. Awards were also presented to Lynn Holl, D1 Communicator of the Year, and Chelsea Pizzi, D1 Rising Star.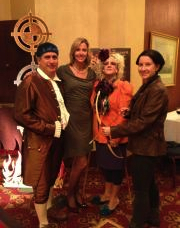 On Monday night, the Medallions planning team from Mercer County Community College staged an event like none I have ever witnessed. Lynn Holl, Francis Paixao and Edyta Kuciapa donned costumes and makeup to transform themselves into three of the main characters from the popular "Hunger Games." An accompanying video presentation and Kit Katniss candy bars were the icing on the cake.
Oh. I forgot to elaborate on the mechanical bull part of the conference. Email Ron Taber, NCMPR's national vice president, and he'll be more than willing to tell you all about it!
As NCMPR president, Andrea Hanstein is traveling to all seven NCMPR district conferences. In her other life, she is public information officer at Fullerton College in California.