by Jennifer Boehmer
Portland Community College
Portland, OR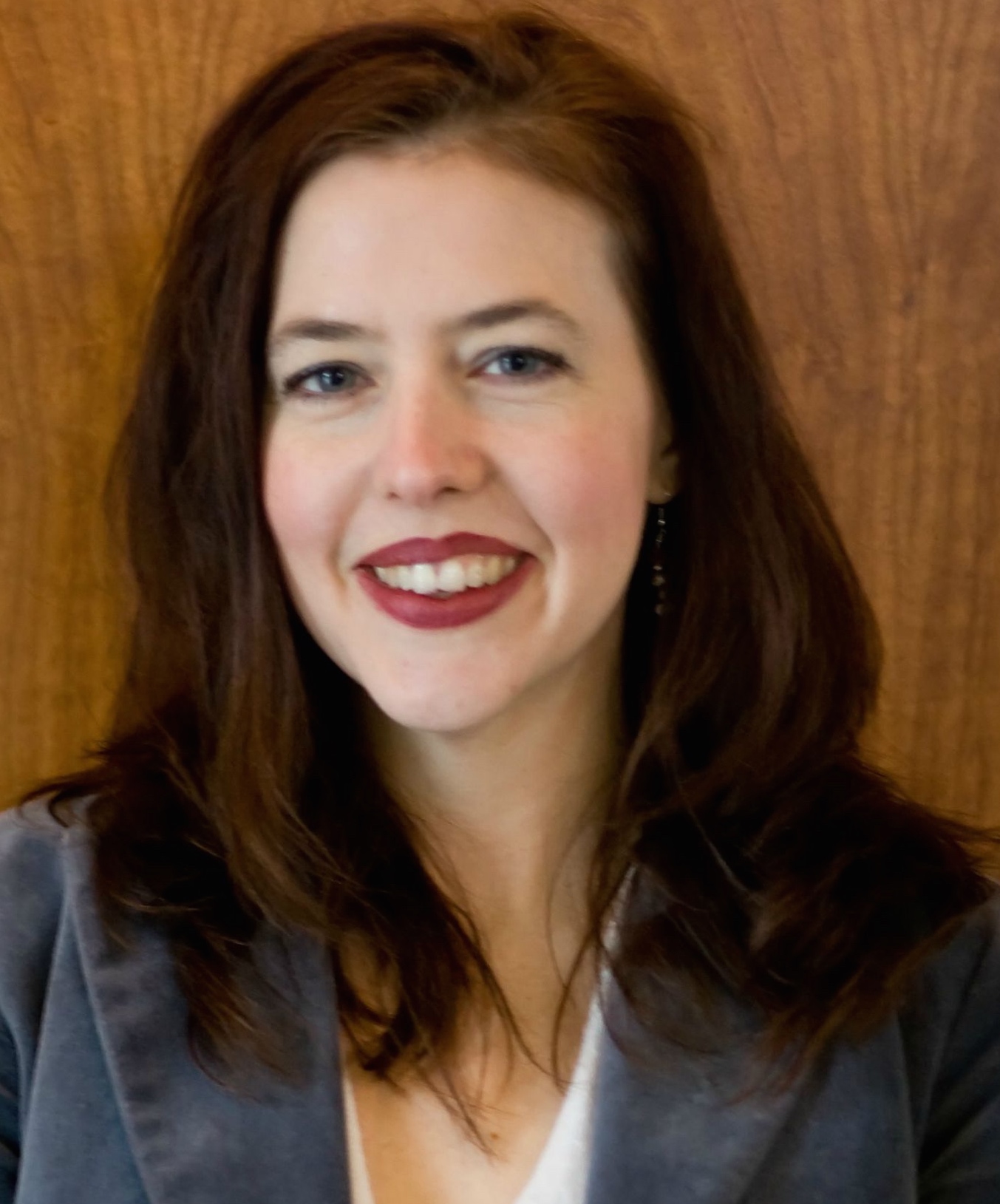 Even a hurricane couldn't stop the ideas from swirling at this year's District 2 conference in Biloxi, Mississippi!
Under the threat of Hurricane Patricia and a subsequent tornado watch that sent sheets of rain and palm tree branches flying down the Gulf Coast, I joined my NCMPR colleagues at the IP Casino and Resort. I couldn't help but marvel at the foresight of our conference theme, "Lighting the Way," a reference to the historic lighthouse along Biloxi's coastline. But the real beacon in the storm turned out to be the conference itself – a great two-and-a-half days of professional development, inspiration and connection with communicators who totally get the unique challenges of community colleges.
Sometimes smaller groups make for the best conferences, and District Director Brenda Davis made the most of a tighter-knit group by extending such warmth and hospitality that we all got the chance to connect on a personal level. At our welcome dinner, I caught up with old friends and met new members over my Southern-cooking favorites – gumbo, red beans and rice, and boiled shrimp –  Mississippi show-stoppers! If you ever have the chance, Mississippi seafood is like no other.
Our first full conference day began with a presentation from Kristie Aylett, APR, principal of Kard Consulting. Kristie reminded us to keep the "long view" in mind when it comes to making substantive change. I jotted this nugget down: "Objectives are not a measure of success – they are a measure of progress. You don't pass or fail…you keep going." That goes on my bulletin board at home! This was followed by the always-indomitable Pam Cox-Otto from Interact Communications. Pam focused on marketing's place in the enrollment pipeline. If you haven't yet picked up her infographic poster on this subject, contact her. It's content you'll definitely want to share with executive leadership. Another interesting highlight was a presentation by John Fitzhugh of the Sun Herald, who reminded us of the power of capturing cool photo content with our phones. We were challenged to spend the remainder of the day competing in a phone-photo contest. I recall spotting the dedicated Dee Dee Doeckle all the way from my room on the 16th floor, outside braving the rain to get the perfect shot. Now what could be more emblematic of the can-do spirit that characterizes those of us who work in community colleges!
That night, many of us met up for dinner at one of Biloxi's historic restaurants, Mary Mahoney's. It was great to also be joined by some of our generous conference sponsors and to connect one-on-one over legendary local specialties like stuffed snapper and caramel bread pudding. The server regaled us with the same jokes that had been told for decades, and we felt as welcomed as the place's first guests – many of whom are said to still haunt the site.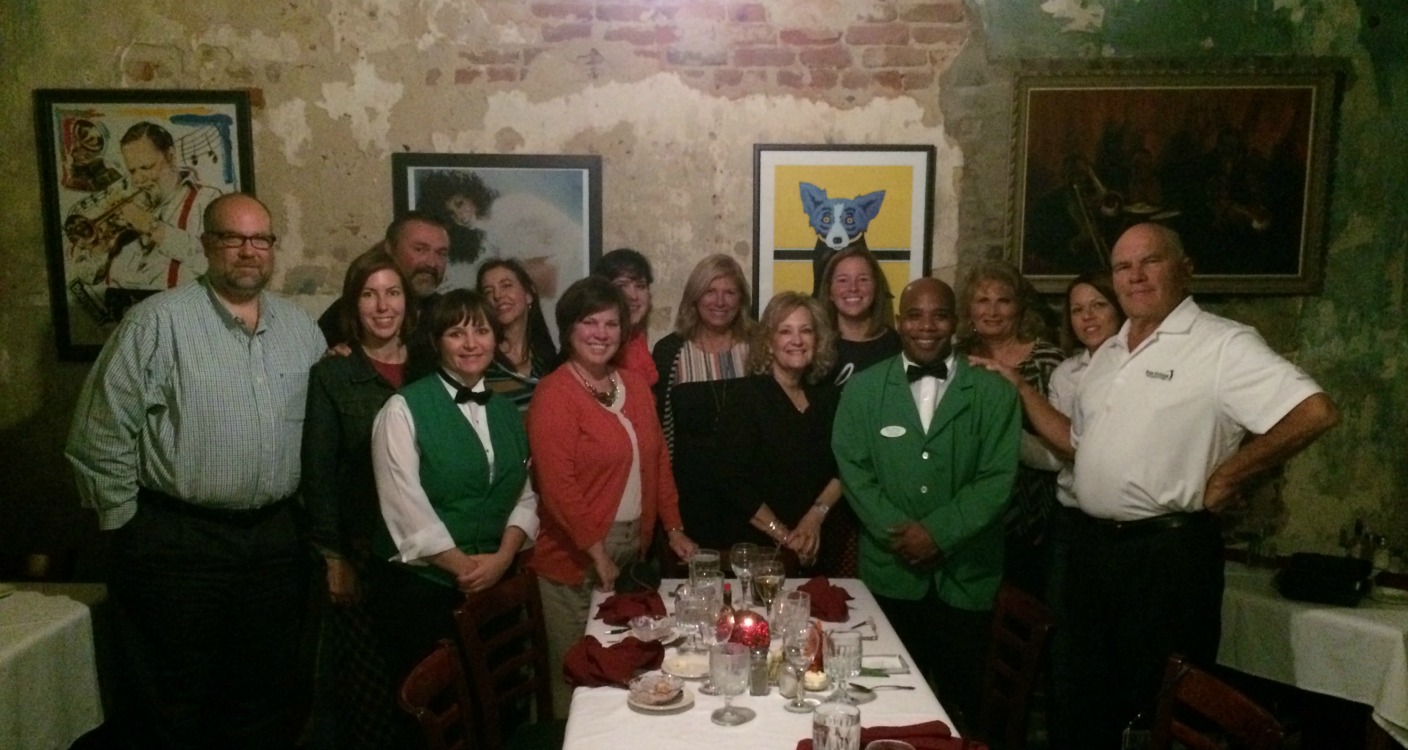 The next day featured more great presenters. Particularly interesting was Capt. Johnny Poulus of the Mississippi Highway Patrol, who spoke on crisis communications. I know many of you have gone to great crisis communications presentations in the past, but what made this unique was gaining the "outside-in" perspective from someone who often has to work with "us," the PIO folks. Especially in the wake of recent tragic events at Umpqua Community College, this presentation was a welcome and needed perspective.
That evening's Medallion Awards were organized by Kristen Holmes and her outstanding team from Wallace State Community College in Alabama. Great ideas from viewbook designs to a grassroots coupon book took home prizes and were quickly snatched up from the samples table. The winners were toasted with Barq's rootbeer, a brewed-in-Biloxi original.
Congratulations are also in order for these award winners: Shondae Brown, director of public relations at Southern Union State Community College in Alabama, who was named the District 2 Communicator of the Year; and Dr. Jabari Simama, president of Georgia Piedmont Technical College, who was named the District 2 Pacesetter of the Year.
Our final day was marked by a great presentation on "marketing the marketing team" by Teri Giltner of the Kentucky Community and Technical College System and former D2 director.
As the conference wrapped up, I was reminded of one of the best things about NCMPR – the organization's commitment to connection. Looking ahead to my year as president, I found exactly that as many D2 members offered to help contribute to an Idea Team for the national conference in 2017, which will be held in Charleston, South Carolina. Hurricane or no, I know I'll always find friends who are willing to lend a hand in NCMPR.
Jennifer Boehmer is NCMPR's vice president/president-elect and the associate director for strategic communications at Portland Community College in Oregon.