by Kyle Schwarm
Wisconsin Technical College System
Madison, WI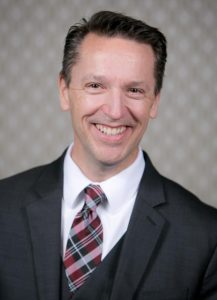 I've always liked Atlanta, perhaps because of its high energy. It's appropriate the District 2 Conference,  "A Brand New Day: Emerging Ideas & Best Practices," was held in the Big Peach. The line-up of top-notch programming provided members with a vitality appropriate for Atlanta.
District 2 Director Terri Giltner, Kentucky Community & Technical College System, Kentucky, and Conference Coordinator Barbara Obrentz, Georgia Perimeter College, Georgia, provided us all with a wonderful welcome to the conference at the Buckhead DoubleTree Hotel in Atlanta. They told us we could expect a heavy dose of branding and storytelling, followed by some great sessions on social media and ROI. Nearly 80 members took in the roughly three days of professional development beginning October 16.
There's always something new going on and that's the momentum you need to create with your marketing efforts. Quite an appropriate comment from William Pate, president of the Atlanta Convention and Visitors Bureau, who opened the District 2 Conference. Pate encouraged us to have a game plan to increase visibility, get in the customer's head and fish where the fish are. Pate said if at all possible, we need to get staff to tell our stories and use their efforts in social media to get the conversation started.
Got a good story to tell? Of course we do, according to John Sayres, senior enterprise associate for the Center for Creative Leadership, North Carolina. In his fun and interactive session, "Telling Your Story," Sayres energized our storytelling skills by establishing stories from images. He wrapped up by having us use images to tell our own college stories.
The storytelling theme continued with an interesting presentation by Joshua Corin, Georgia Perimeter College English instructor. Corin shared with us the elements of a story, which includes character, plot, suspense and tension. More importantly, he said it's important to make the story special and meaningful. The more specific you are with the plot of your story, the more universal it will be.
Steve Thompson, senior vice-president of Chick-fil-A, shared three overarching strategies to creating loyal customers. They are: executive operational excellence, deliver second-buyer service and create emotional connections. Being from up north and having little exposure to the company, I was unaware of its extensive community outreach, from millions in college scholarships to very extensive family events at the restaurants. A big takeaway was when Thompson said the best brands are those that empower others to tell your stories for you and even defend your products or services.
"The Brand Doctors Are In," a panel discussion, provided lots of takeaways on branding. Terri Giltner shared how branding served in a major advocacy campaign to stave off major cuts and enact transfer legislation in 2010. Cory Thompson and Cynthia Edwards explained how Georgia Piedmont Technical College, Georgia (formerly known as DeKalb Technical College) underwent a name change after 50 years of history.  Linda Lewis of Tidewater Community College said we should continually refresh our brand through relevancy. Jessica Lamb of Eastern West Virginia Community & Technical College, West Virginia, shared her five Ts for brand development: target, truth, transparent, tangible and tracking. A big takeaway from this session is to make sure we all do research of our audiences because what we think are good messages about our colleges are not always what resonate with the general public.
Tuesday, the focus was on social media. John Lenz, vice-president of LENZ, an Atlanta-based marketing firm, jump-started the day with his presentation on "Utilizing Social Media Marketing Initiatives" to Increase Brand Value. Lenz said while social media is important, don't ignore the traditional marketing. We should embrace those who are willing to spread our message, but know that you will have to give up some control. Also, the brands that are unliked are those that have used too much in-your-face marketing tactics. Lenz closed by encouraging us to experiment with social media, because nobody has the right answers.
Social media discussion continued with a panel on "Social Media: Trends, Tools and Tips," facilitated by Susie Hall, Tallahassee Community College, Florida. It included Andrew MacCartney, Georgia Public Broadcasting, who said we should understand the different entities of an organization should be part of social media from a customer service perspective because complaints find their way to social media. Candice Grause, Tallahassee Community College, Florida, advised we don't post on social media platforms more than 2-4 times a day. One of her top commandments is: Respond to every post on Facebook. Desmond Dickerson, Georgia Perimeter College, Georgia, said we should tailor our message by audience. He said we must cultivate our audiences by responding and individuals really want to be heard, so let them know you are listening. Finally, Stephen Beehler, Emory University, advised that we use social media as social conversation and ask direct questions, which will encourage other conversation. Interestingly, he said that on Twitter, we share thoughts, while on Facebook we share our whole lives.
Next, I had the pleasure of participating in a panel discussion, "How Social Media is Changing/Affecting Media Relations." Joining me were Elaine Justice of Emory University, Georgia, Tomika De Priest of Spellman College, Georgia, and Andrea Jones of Georgia State University, Georgia. There was consensus that the traditional news release is close to death but there was also agreement that we can't live on social media alone. The existence of social media means we don't have to rely as much on traditional media because we can tell our own stories through generation of our own content in blogs, videos, online newsrooms, etc, and promote these through new communication platforms such as Twitter, YouTube and Facebook.
During our afternoon off, a dozen of us headed downtown Atlanta to tour the CNN news operations. The tour was incredibly interesting, even for us many former news reporters and especially for the news junkies in the group. To me, it felt like we were at the center of the news world.
A spooky Medallion Awards program with a Halloween theme came next. Wow! The district had 426 award entries from more than 50 institutions. The big winners were Miami Dade Community College, Georgia Perimeter, Kentucky Community and Technical College System and Tidewater Community College.
Congratulations to Sherry Terry, director of external and public relations, Bevill State Community College, Alabama, who was the District 2 Communicator of the Year. Terry was proud to accept the award, saying she would not be where she is today without the professional development accessed through NCMPR and she encouraged us all to continue to tell our stories. Dr. Anthony Tricoli, president of Georgia Perimeter College, Georgia, was the District 2 Pacesetter of the Year Award recipient. In addition to receiving the award, Tricoli was greeted with a nice video tribute from his staff. Tricoli, who is a two-year college grad, said he is envious of what marketing can do, which is why he loves to be involved with it. He said marketing is responsible for turning students to our technical and community colleges where we help them in their next steps in life.
Wednesday morning was dedicated mostly to research and return on investment. Eric Sickler, associate vice-president of client services at Stamats, spent time with us on "Measuring Our Marketing Effectiveness."  He said, without data it's just an opinion. Sickler said we should always follow the general rule of spending 10 percent of our marketing budgets on research. Research tells us what we need to do, but it also provides us an opportunity to say, no. Another good takeaway was the need to shift measurement from measuring outputs, such as what we produce, to a focus on measuring outcomes, or the number of individuals we touch.
The conference concluded with two breakout sessions. Rebecca Long, Chattahoochee Technical College, Georgia, shared some ideas on Understanding Measurement in Media Relations. Long spent time sharing how she measures media placements using content analysis, i.e., how the story was instigated, who was quoted, how many words, where it was placed, tone and perhaps most importantly, whether your key message was conveyed. In the next session, Terri Giltner's presentation was Reaching Out to Diverse Audiences: The KCTCS Super Sunday Initiative, an outreach program targeting students and families of color with the inspirational theme, "Yes You Can." Terri will be updating the presentation for the National Conference in San Francisco.
Oh, and yes, the little things. There were so many little things that made the conference complete and left a lasting impression on members, such as the Sunday evening dinner at a local pub and restaurant, the peach smoothies during one of the breaks, the masks provided to all of us at the spooky Medallion Awards and "Cathy the Fortuneteller" who was so accurate in describing my personality. Yikes!
I would like to thank all the District 2 members who provided southern hospitality and left me ready for a new day, including Lisa Brosky, Laurie Clowers, Dee Dee Doeckel, Candice Grause, Russell Moore, Jesse Cobb, Vern Kennedy, Susie Hall, Alice Maxwell, Heather Baber, Jessica Lamb, Rebecca Rakoczy, Beverly James, Cory Thompson, Sherry Terry, Desmond Dickerson, Barbara Obrentz and Terri Giltner. Y'all were great!
Kyle Schwarm is NCMPR President and is traveling to NCMPR's seven districts to attend each district conference.