by Jaclyn Y. Garver
NCMPR Administrative Services Coordinator
Fort Wayne, IN
Authenticity.
It was something of a buzzword at NCMPR's national conference last month. Session presenters brought it up. Attendees discussed it in chats during presentations. It even popped up in a keynote address or two.
Late last year, Forbes.com coined a word about authenticity in the workplace, AuthenTech, which refers to the businesses currently emerging, and about to emerge, that prioritize community, connection and, yes, authenticity. By valuing community more than audience, it's less about collecting likes and followers based on a pristine, perfectly filtered Insta-ready image and more about showing the flaws, the cracks, the things that make us fallible.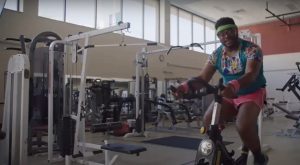 For a perfect example of this, look no further than the Best in Show winner at NCMPR's Paragon Awards this year, courtesy of Delaware Technical Community College in Dover. As Allison Hayes, public relations director at Delaware Technical Community College shared in Coffee Talk, the college hired an actor to star in its one-man (mainly) commercial (the video starts around the 20:15 mark). What best-in-show judges liked so much about the spot, however, was the information conveyed and the simple fact that the video was fun. It's easy to see how the lines, delivery and actions were geared toward an audience of young adults. Gen Z doesn't want to be informed only—it wants to be entertained, too.
The same could be said for our peers: After viewing the winning video, Hayes shared a bloopers reel (around 34:02). Sure, it's was objectively funny, but we all know what it's like to work on a project and need to get it just right. It takes a few takes. Sometimes more than a few. By sharing the reel, Delaware Tech made Coffee Talk's audience laugh, yes, but it also made the college relatable and real.
I recently asked some NCMPR members if authenticity is a topic on their teams. If so, how does it show up in communications? How does it affect the way members interact with one another or students? Christine Payton, the communications and marketing director at South Louisiana Community College and NCMPR  director-at-large, pointed out that authenticity is so important in social media communication that a brand won't even find success without it.
"Because it's all about dialogue in social media, consumers will see through anything that isn't authentic, and then your brand reputation is in peril," she says.
She also shared that authenticity is part of the core values of her college's institutional advancement division, under respect. By being authentic and "displaying intentionality and authenticity in interactions with others," she says, her office is being respectful.
Linnie Carter, the vice president of college advancement at HACC, Central Pennsylvania's Community College, said that for her, authenticity is a personal value. It's difficult to trust those who are fake, and she tries to lead by example.
"One of my colleagues at HACC says, 'We may think it. However, Linnie is courageous enough to say it.' That is part of being authentic," says Carter, who's also the HACC Foundation's executive director.
This comes across in a number of relationships. For one, with her team. They share a tight bond, she says, and she's good at reading people—which means she tries to anticipate their questions, concerns and thoughts. By being authentic in this way, she builds trust, which requires a certain vulnerability.
Carter also champions authenticity when dealing with donors, which helps her better connect with them. She tells of a recent meeting with a donor who had read Carter's bio and asked what it meant to be a "bonus mom."
"I was able to share with him how much I love my bonus children (others call them stepchildren). Before our meeting ended, he doubled his philanthropic contribution to HACC," she says. "My authenticity was not the primary reason he doubled his gift, but it helped."
NCMPR would love to hear about changes you've made or actions you've taken to become more authentic in your positions. Share in the comments how you demonstrate authenticity at work and why it's important at your college.
Jaclyn Y. Garver is the administrative services coordinator at NCMPR and the former communications coordinator at Ivy Tech Community College in Fort Wayne, Indiana.