by Jaclyn Y. Garver
Ivy Tech Community College Northeast
Fort Wayne, IN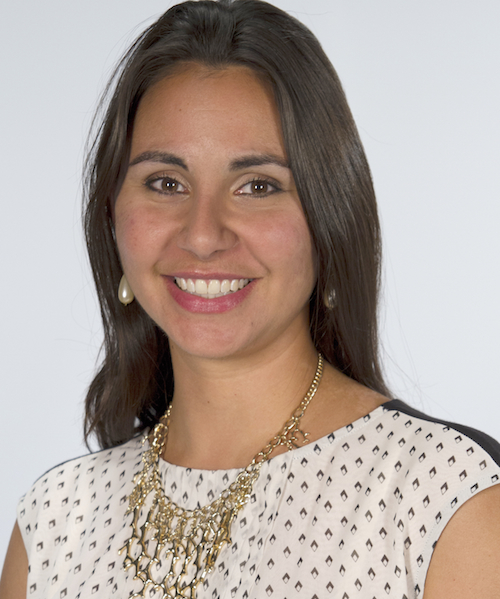 This semester, as part of Indiana's 2016 Bicentennial Celebration, Ivy Tech Community College Northeast is hosting a collection of books from The Remnant Trust. The Trust, based out of Texas Tech University in Lubbock, Texas, hosts a growing collection of first- and early-edition books and manuscripts, and it is available for exhibits across the country. The best part? Those exhibits are hands-on, so people are able to page through these old books—they can touch the pages, smell the years steeped into the paper and deep within the books' bindings, see up close the Latin or old English lexicon.
Now, Ivy Tech Northeast is not the first college in northeast Indiana to host the Remnant Trust. In fact, the university just across the street hosted it a few years ago, and all the other colleges in Ivy Tech's statewide system have hosted previously, too.
The good news: There was plenty of existing promotional material to get ideas from.
The less good news: Much of that material resembled each other.
And it makes sense: You think "old book," and your brain conjures up an antique library in rich tans and chocolate browns with an overstuffed leather armchair, an old world globe, and maybe a corduroy smoking jacket with elbow patches.
Well, we wanted our exhibit to look different. Which meant going against that initial gut idea. We wanted to stand out. Entice. Be different. Show that just because a book is from the 1700s doesn't mean it's outdated or stuffy.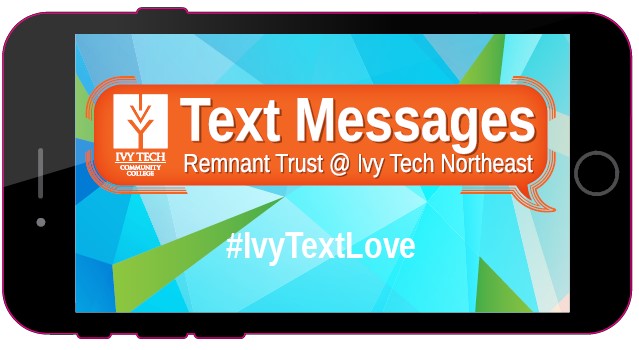 Inside the exhibit space, this sign announces Text Messages.
Because while the books are old, the exhibit's audience is not: Our average student is 27. And yes, the community is welcome and encouraged to peruse the exhibit, too, but wouldn't they like to see something different from what the other institutions in the area did with the Trust when they played host? Wouldn't something a little more modern appeal to … everyone?
Our exhibit, then, is called Text Messages, a perfect play on words. Our exhibit space is bright and cheerful. The marketing content and signage is bright and cheerful. Orange dominates the pallette, with blues and Kelly green and berry. Participants are encouraged to share their ideas and impressions via social media with #IvyTextLove. Six whiteboards grace windows in the room, and each posits a different question related to the Text Messages collection: What is a Text Messages book that has grown in importance since it was written? What traits do the religious texts in Text Messages share? If you had to live in any other time period, which one would you choose?


This image is wrapped around the front of a curved counter to the side of the exhibit's front door.
The college's graphic designer worked with an outside graphics company for the finished products—we provided all copy and design direction, and the company took our ideas and turned them into the colorful exhibit that currently exists.
The first time the space was seen by anyone was a faculty sneak peek event held just before spring semester classes began. The event was so well-attended (offering free wine and beer may have helped a little) that it'd be impossible to say this was true for 100 percent of attendees, but from what we heard: People loved it. They loved the books, they loved the space, they loved the look.
Was it all a risk? Yup. But one that was worth it? Absolutely.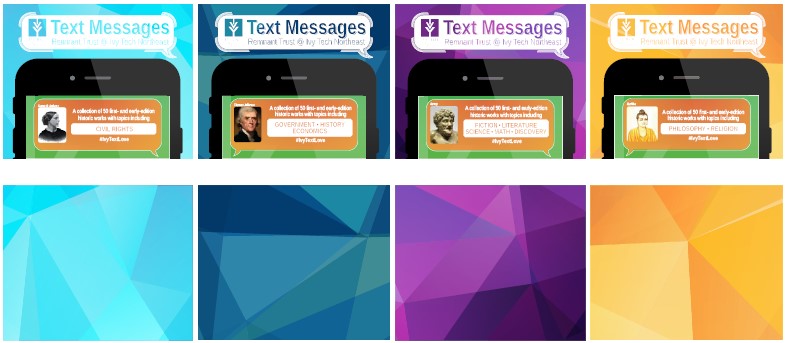 Window coverings for the Text Messages exhibit.
Jaclyn Y. Garver is the media relations and communications coordinator for the Northeast campus of Ivy Tech Community College in Fort Wayne, Indiana.