by Sally Cameron
Bristol Community College
Fall River, MA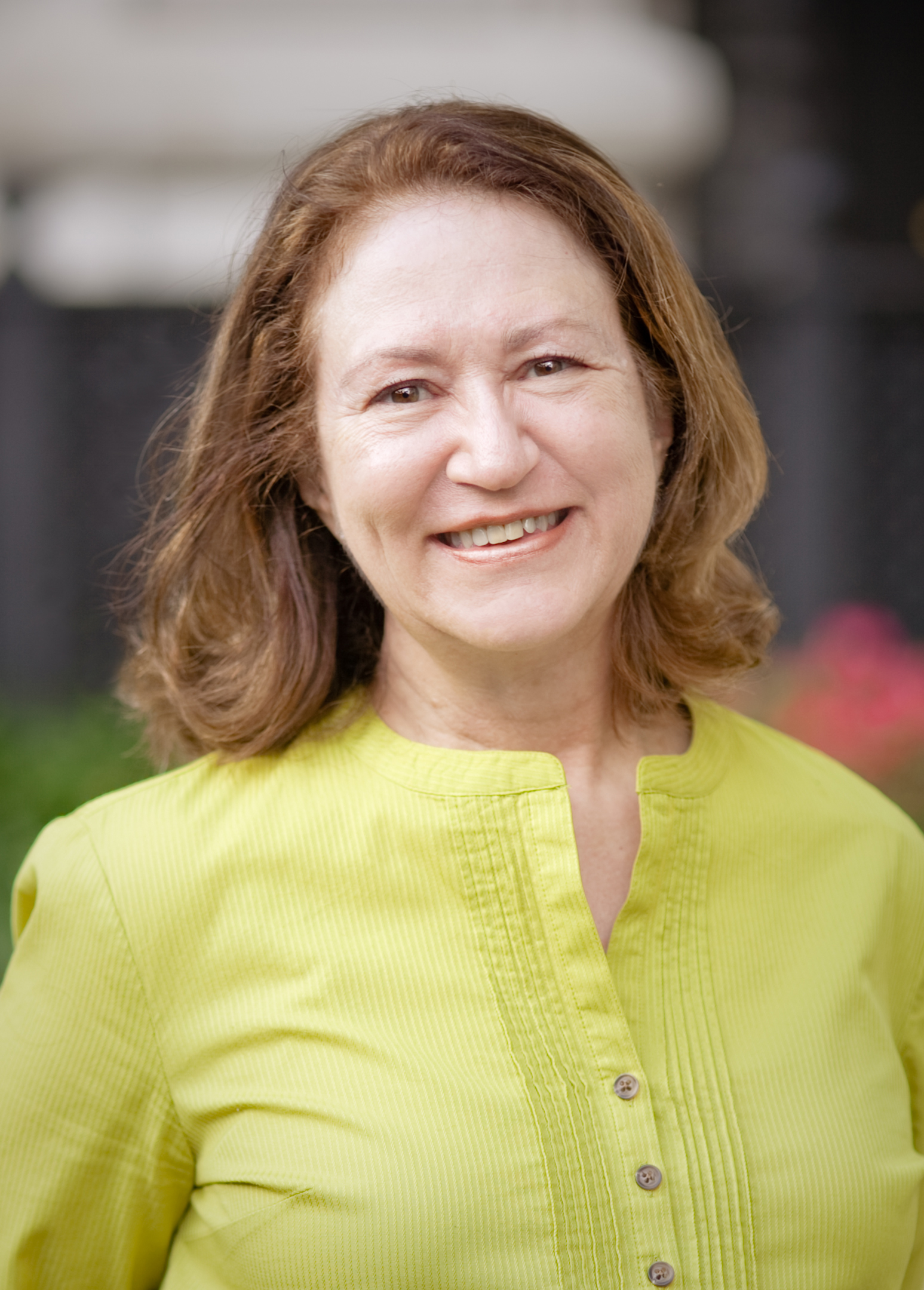 Whew! I'm off!
When I first started on the leadership track to become president, my whirlwind tour of the NCMPR districts seemed very far away. The NCMPR president traditionally travels to every district conference to report on the health of the national organization. So how fun (my own district conference is always a highly anticipated bright spot in the fall) now I was going to get five extra opportunities to challenge my skills and learn from regional stars.
(Being away from the office for 20 days in September and October is only possible through the gracious support of my president, Dr. John J. Sbrega. He believes in what we as communicators do, and I am honored to have his backing. Thank goodness for technology that is keeping me in the loop. And I have to give major props to the awesome team of Magicmakers with whom I work and who are carting the water for me while I am out of town. Thanks to you all, Linda, Jill, Keith, Kevin, Steve, Steve, Michele and Patrick. You rock.)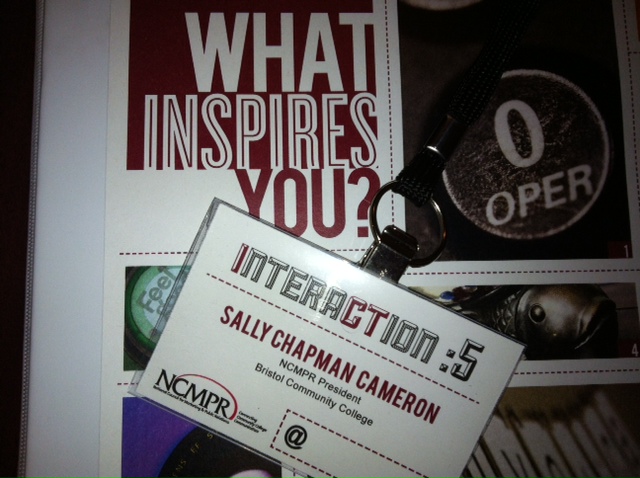 Stop one is INTERACTION:5.  District Director Dewey Price called together the fun-loving folks from D5 to Wichita, Kansas, in the gorgeous historic property of the Hotel of Old Town. Originally a warehouse for Keen Kutter brand of tools, silverware, dishes and sporting goods, it was not only the strongest building in Wichita but considered virtually fireproof and was the largest warehouse in the world. It was transformed into a truly unique hospitality experience in the late 1990s, with 12-foot ceilings, soaring windows, and very comfortable rooms and conference facilities. (Note the clever tie to Wichita in their conference design – the ICT is the airport's three-letter designation.)
Dewey said the conference is about the INTERACTION of print, digital and all things social. And it was! Great keynote presentations from the founder of logolounge.com (a compendium of corporate identities all over the world – go check it out) talked on the theory of logo design and where it's going. I don't speak "designer," but I was enthralled. He talked about identity and keeping it current. Did you know that Coca-Cola is the most valuable logo in the world, and the company reworks it every seven years? It's their rule. So my takeaway? Does my logo reek of a previous decade?
The sessions were also uniformly great. I learned something from each. Erin Edlund, 2012 Communicator of the Year, led a very brave and cathartic session, called "#Fail," about PR and marketing disasters and the lessons learned. She had each of us share a disaster (mine was a photo we kept using with a van in it – the alumni all knew it was the drug source for the campus). It was like therapy. And she showed us how photo releases are our best friends.
International broadcast and animation creator Justin McClure, who is based in Wichita, taught me the value of a creative brief. (We're doing it, Bristol CC Magicmakers.) You can check out his 100 mph work at justinmcclure.tv. He showed us how a good idea doesn't need a huge budget to be successful.
Susan Bowers, owner of Media Partners, discussed effective online media buying. She blew my mind with some current stats. Only 13.8 percent of people tape TV shows, and of those, half watch the commercials; 75 percent watch television live; and 74 percent of 18 to 40-year-olds listen to the radio every day. Country music (sorry, yuck) is the favorite music. Only 11 percent listen to satellite radio. Most people under 35 don't read a newspaper or magazine. And 48 percent of 18 to 34-year-olds check Facebook before they get out of bed. She gave a bunch of tips about how to buy online ads, including the surprising result that she gets better click-throughs on mobile ads than any other kind.  I'm taking back a re-engineered view of our online ads.
Stuck for a story idea? Jon Pic from Butler Community College shared how he has applied the info he learned at this year's Summer Institute, called "Get it Write." And Ryan Entz, also from Butler, blew my mind again with his Facebook observation, backed by data, that the less you post, the more you engage. (Gasp! Say it ain't so.)
(Just for grins, go to the District 5 Facebook page — facebook.com/NCMPRDistrict5 — to see the impromptu street concert given by members Julia Dill and Geoff Jones. "Like" the page while you're there to connect with your D5 colleagues.)
Wichita was swell. I loved hanging with the warm and friendly folk in ICT. (Bonus: the Instagram tutoring I got at Joe's.) Next, slipping on to Santa Barbara for the D6 conference.