by Kyle Schwarm
Wisconsin Technical College System
Madison, WI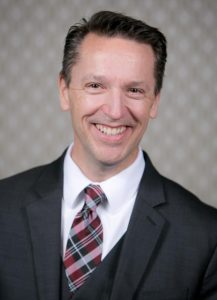 If you've ever been to Baltimore, you may have noticed the richness of culture that gives this city its charm. Bawlmer, as it is known by the locals, was the site of the District 1 Conference, November 13-15. The Conference Planning Team, with the guidance of Jodi Ceglia, The Community College of Baltimore County, Maryland and District 1 Director, Ron Taber, Northern Essex Community College, Massachusetts, did a wonderful job exposing us to networking, news and novelties in the "Charm City Connected" conference at the Sheraton Inner Harbor, near Chesapeake Bay.
When I first saw the conference promotional materials I noticed it included the term "Hon." Unaware of what it meant and (I admit) afraid to ask about it, I did a quick Google search.  The first page of the Google search didn't turn up much. I knew it had nothing to do with the trading symbol for Honeywell International or Hon Furniture.  I also knew it wasn't the Health on the Net Foundation or a Cantonese Restaurant in California.
"Aha! Here is a Baltimore-related link for a place called the Cafe Hon," I said to myself. As it turned out, this was the location of the opening evening event, where everyone could get caught up with each other while dining on some Baltimore comfort food. "Hon" is short for honey, which is a tradition in these parts, along with the beehive hairdos, cat-eyed glasses and perhaps a pink flamingo to dress things up.
Nestled in the historic and eclectic Hampden neighborhood, which has become revived with the annual "Honfest," the cafe is warmly decorated with retro pink flamingos and images of the "Hon" look. While at the cafe, I thought I spotted who I thought could be the owner of this establishment. I asked her how the restaurant was doing and she said with some trepidation, "OK, I guess now." I was unaware that I was talking with our closing keynote speaker, Denise Whiting.
After dinner, many attendees ventured across the street to Whiting's HonTown store, where you could find beehive wigs, cat-eye glasses and all kids of Hon memorabilia and retro candy. I can't remember the last time I saw Red Hots, Good and Plenty and Charleston Chews in the same store, so I had to pick up some of the classics to take home.
The opening keynote on Monday morning was right on theme with her intriguing story about Baltimore's own Charm City Cakes. Mary Alice Yeskey shared the story of how the cake maker went from word-of-mouth marketing to 9 seasons on the Food Channel's Ace of Cakes. Cameras were present for an entire week for each 21-minute episode. The show changed the company's reputation from your average cake maker to one that was out-of-reach for the average wedding or event planner. With a little research with her audience, she learned they needed to re-educate Baltimore on services and affordability.
The first keynote I attended was "Brand Management Losing Control: It's the Best Thing You Can Do," by Theresa Johnson and Amy Brady of College of Southern Maryland (CSM). This was a great presentation related to telling our college stories. Their story at the CSM is made up of all the student stories. Johnson and Brady essentially shared how we can establish online visual brand templates, teach college employees where to access the materials, get out of the way and allow them to do guerrilla marketing.
With the media landscape changing so rapidly, I was intrigued by the next breakout, which was a panel of education reporters named, "How To Survive the Changing Media Landscape." Sherrie Johnson of WMAR-TV in Baltimore said her news ideas are generated via the Web and recommends we post story ideas to her Facebook fan page. Dan De Vise of the Washington Post said he mines for news ideas on blogs and he suggests pitching story ideas with a very short email to reporters (perhaps with a blog link). Penny Riordan of Patch.com,  said we should think beyond the news and more about events, announcements and awards and consider using Twitter more for niche coverage news, not breaking news.
The awards luncheon featured District 1 Pacesetter of the Year, Dr. Sandra Kurtinitis, president of Community College of Baltimore County. Joining us via video, Kurtinitis said a good product without a good storyteller remains a good secret.  She aroused the audience when she said presidents need to turn loose the talent and creative people in the college marketing departments by providing as much support as we can and then get out of the way. Next, Theresa Johnson of the College of Southern Maryland (CSM) received the District 1 Communicator of the Year Award. Johnson, whose staff labeled her a great leader, said her leadership is the result of her listening to student and staff needs.
The afternoon offered several roundtables from which to choose. First, I heard Ernie Greenslade, Northern Essex Community College, Massachusetts, explain how her college has successfully used WordPress to integrate news postings into their online newsroom and how the college uses the newsroom to share all kinds of news related to community colleges. Next Michael Zimmerman of MarketPoint, Maryland, explained how community colleges will never hold a first place brand position, so we must do what we're good at and become a strong number two brand that challenges the standard. In my third roundtable, Danielle Peterson and Keva Marable, Prince George's Community College, Maryland, provided some good social media ideas, including following hashtags and search terms to see what students are talking about.
A number of Hons were sighted at Monday night's Medallion Awards, which made for a fun evening. Lots of great work was recognized as part of the program, but it appeared the big winners of the evening were Mount Wachusett Community College, Massachusetts, Atlantic Cape Community College, New Jersey, Community College of Philadelphia, Pennsylvania, Community College of Baltimore County, Maryland and Middlesex Community College, Massachusetts.
Tuesday morning began with my comments and a brief business meeting by Ron Taber. Then we were offered another breakout opportunity. A student panel discussion with Baltimore area community college students offered insight from our traditional target audience. There were a number of takeaways, including their view that texting is the best way to communicate with students, but Facebook and Twitter are also very relevant. Their major challenges appear to be gaining respect for attending a community college, defending their choice to attend and getting good grades. The best ways for colleges to help with degree completion is by providing mentoring, encouragement and advice, they said. No surprised that the students all emphasized that high school teachers and counselors are still steering students toward four-year colleges, but it was kind of startling to hear they sometimes even recommend military options over community colleges.
Denise Whiting came to us for the closing keynote presentation. Her emotional story began in 1992, when she founded Cafe Hon and trademarked the term "Hon." It appears her own founding of the incredibly popular "Hon Fest" led to more popularity for the term. As the use of the mark increased and Whiting sought to protect the integrity of it, she made a misstep of charging publicly-owned entities a small fee for its use. A few negative columns and blogs later and her reputation was damaged. The public sentiment swayed against her with accusations of greed and turning a once-quiet neighborhood into a tourist trap. There were pickets and calls for boycotts. The very negative publicity and a wave of online cyber-bullying left her nearly helpless in protecting her image and her livelihood. After several years, many legal fees, a reputation manager and a cashed in IRA, Denise has relinquished control over the mark and wants to stay as far away from the news media as possible, except for a future appearance on Gordon Ramsay's Kitchen Nightmare's, the Fox Reality Show that helps troubled restaurants turn things around.
I leave Baltimore armed not only with the many wonderful tips and takeaways for two-year college communications, but also a number of Hon chotchkies to help this city maintain its reputation of the Charm City. It was a great conference Hons!
At each of the conferences, I've cherished all my interactions with members, whether it's a small chit chat or an in-depth discussion. Thanks to all the members who took a moment or two to welcome me to the District 1 Conference, including:Ron Taber, Jody Ceglia, Ernie Greenslade, Connie Herrera, Darren Johnson, Robin Dutcher, Laurie Farrell, Theresa Johnson, Laurie Maker, Marsha McCarthy, John Nichols, Jose Olivares, Judi Sciple, Sally Cameron, Jill Carrico, Susan Changnon, Patrick Stone and Kathy Corbalis.
Kyle Schwarm is NCMPR President and is traveling to each of NCMPR's seven districts to attend fall conferences.