by Andrea Hanstein
Foothill College
Los Altos Hills, CA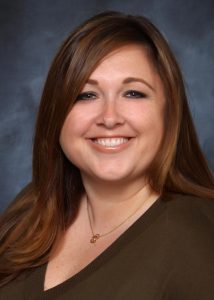 Last fall during a casual conversation, a group of us from District 6 and 7 toyed with the idea of hosting a conference together. Within months the idea gained traction and before I knew it, we were planning the first-ever NCMPR joint district conference. Fast forward nine months and nearly 100 of us from the West Coast gathered in Las Vegas for three days of networking, learning … and fun!
If there ever was a city built for creativity, it's Las Vegas. Within minutes you're transported from the pyramids of ancient Egypt to the elegance of the Eiffel Tower. You can stroll through the canals of Venice and then listen to dueling pianos in the heart of Times Square. The founders of Vegas saw something in a stretch of barren desert. We were hoping to feel some of that visionary energy.
The Eiffel Tower at Paris in Las Vegas: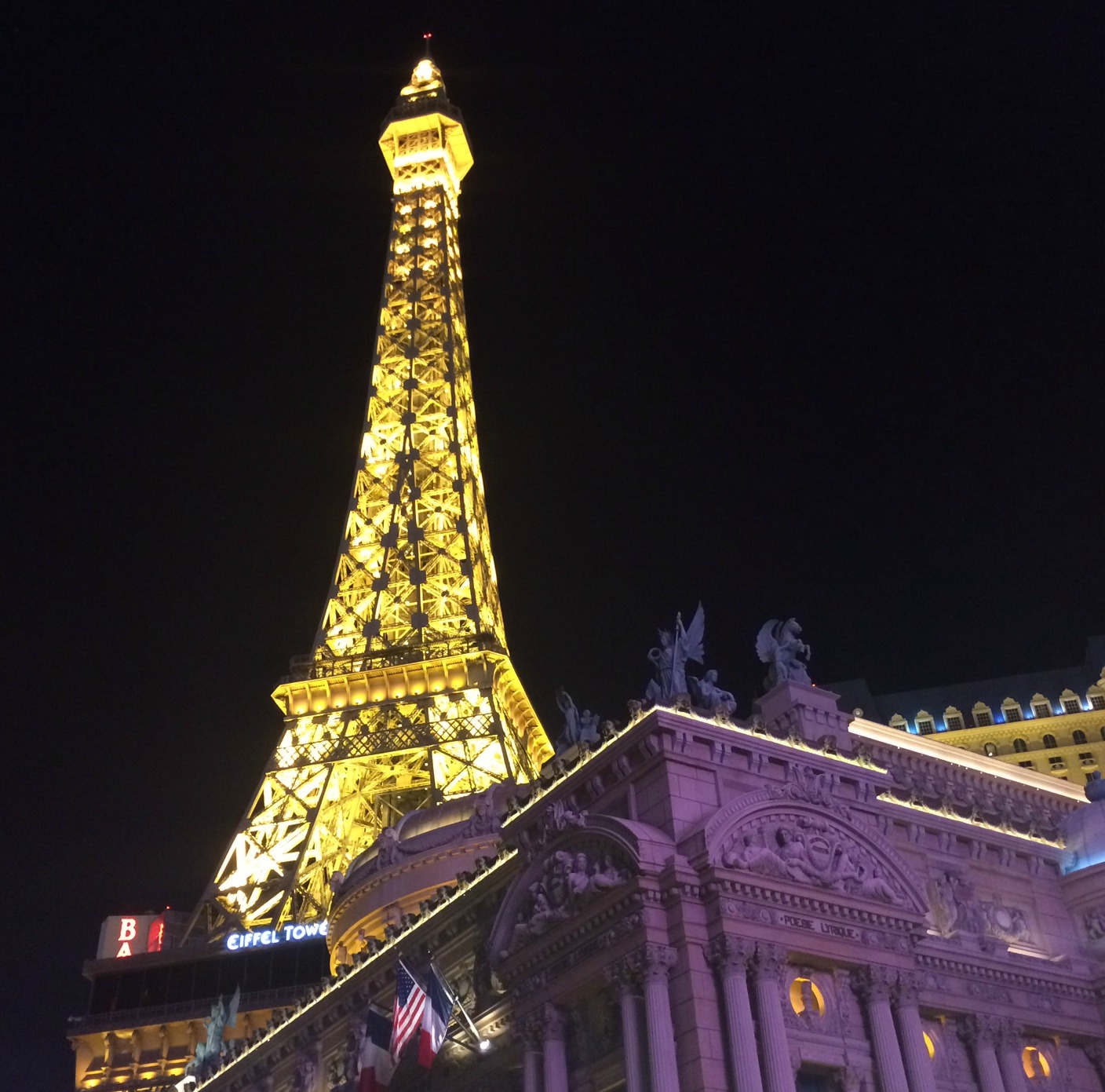 The conference opened with Interact's Dr. Pam Cox-Otto, who shared techniques to avoid being trampled by the enrollment charge. Academia often moves at a snail's pace, but marketing should be the fastest department in the college. We constantly must adapt to emerging technologies and last-minute deadlines and compete with million-dollar advertising campaigns. Pam encouraged us to remain flexible, adaptable and ahead of the game.
After some breakout sessions, we met up again for roundtables. Standouts were Clackamas Community College's session on community engagement and Nettra Marketing's Facebook Strategies to Boost Enrollment and Retention. Peter Anning from 25th Hour Communications also hosted a support group of sorts in which we shared our biggest challenges and brainstormed solutions.
After a free night on the Las Vegas Strip, I'm happy to report that everyone was up and ready for a full day of sessions the next morning. Tressa Jumps taught us the meaning of the word brandjacking with a frightening and humorous presentation about her college's unauthorized wrestling team. We were also honored to have AACC Vice President of Communications Dr. Martha Parham bring us up-to-speed on America's Promise, and former District 6 Communicator of the Year Kurt Hueg, now a Vice President of Instruction at Foothill College, talked about career mobility and strategies for marketing pros who want to move to higher-level positions.
Before lunch, Cathy Tull from the Las Vegas Convention and Visitors Authority discussed the rise in consumer technology and its ability to turn the consumer into an influencer. She gave us a sneak peek of the new "What happens here, stays here" campaign. Later in the afternoon, I attended Siouxsie Jennett's website redesign session and couldn't help but laugh at her illustration of digital anthropology.
That evening, we put on our best Rat Pack-inspired garb for the Medallion Awards, where we were treated to a visit by The King himself. You may know Harry Shahoian from his appearance in the Elvis State Farm commercial, but I know him as the older brother of a college friend. I was delighted he could join us. I mean, how often do you get to say that, yes, you actually do know an Elvis impersonator?
Our last morning was spent in the company of Kendall Tenney of 10eMedia in Vegas and a former broadcasting colleague of District 7 Director Mark Browning. Through a series of humorous and cringe-worthy clips, he shared ways to turn goodwill public relations into constructive communication. Kendall was a definite hit, and we're exploring future national partnerships with him.
Before we said goodbye to "Last Vegas," each district recognized some award winners. Congratulations to District 6 Communicator of the Year Tressa Jumps (Glendale Community College); District 6 Rising Star of the Year Heather Parnock (El Camino College); District 7 Communicator of the Year Janet Paulson (Clackamas Community College); District 7 Pacesetter of the Year Dr. Greg Hamann (Linn-Benton Community College), and District 7 Rising Star of the Year Marisa Ellis (Whatcom Community College).
As I headed home, I was sad to say goodbye to my District 6 and 7 friends but smiled when I remembered we would have a chance to recreate our experience at the 2018 national conference scheduled for, yep, you guessed it … Las Vegas!
Andrea Hanstein is serving a second term as president of NCMPR. She is the director of marketing and public relations at Foothill College in Los Altos Hills, California.