by Kelley Deal
Nash Community College
Rocky Mount, NC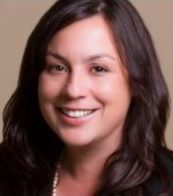 If your college is going to do social media, it must do it well. Most current college students were born with a phone in their hands – not for talking, but for texting, Tweeting, checking Facebook, and sharing photos and video. Our prospective students' world is instant and spontaneous. Today's students are going to choose a college that aligns with their way of thinking, like it or not.
Following are tried-and-true strategies I have found most helpful as I single-handedly manage 10 Facebook pages, a Twitter feed and Instagram account. That sounds like a lot for one person, but with the right tools and guidelines in place, social media is fun, informative and engaging and will impact the way your college is perceived more than you realize.
Social media should be used for more than one-way communication. Sure, it serves as a medium by which we post announcements and share updates, but it's far more than that. If you're using social media only for pushing out communication to your audience, don't do that; you're missing out. Students should be engaged and feel informed because of the way you talk with them, not at them.
Use social media for customer service. Respond to questions and comments in a timely manner. Students do not want you to answer their question tomorrow. They want the answer yesterday. Kids these days! They want an instant response. They may be awake at midnight and have a question and rather than calling a customer service number, they simply Tweet their question. And you're asleep. Check in frequently, multiple times each day, seven days a week.
Make your life easier with tools without compromising quality or response time. Set alerts so you know when you are mentioned or when someone contacts you via social media. That way, at least if you're asleep, you will receive it when you wake up. Tools are helpful for sending and receiving communication via social media. Schedule Facebook posts within the status update area, or use a tool such as HootSuite to schedule posts throughout various social media channels. Your office hours or vacation schedule should not be reflected in your social media campaign.
Know what is being said about you, even when it is not said to you. Search social media outlets for your college's name and all of its variations. For example, our Twitter handle is @NashCC but people are having conversations about us using "Nash Community" and "Nash Community College," too. If I wait to see what's being said only when we're officially tagged, then I miss out on being a part of the conversations.
Engage users on Instagram. Offer an incentive for Instagram followers to share their photos and tag your college. This will allow you to see the campus through their eyes as they show you what's important to them.
The goal is not to simply have a presence on every social media channel. Again, social media must be done well. Prospective students can see the difference in good and bad social media usage. Either do it well or not at all. Don't jump on the newest form of social media just so you will have a presence. Being seen with only one follower and a couple of year-old posts can hurt your online clout as prospective students (and donors) may see this as an indication of your passivity in other areas.
All posts must be error-free. No exceptions. Read and re-read posts before they go live. Avoid using slang and try to speak in an understandable common language. Anticipate readers' questions as you create the post so you can address necessary information at one time.
Respond to all feedback, both positive and negative. Do not delete follower feedback or posts unless they use profanity or threatening language. By addressing negative comments with an explanation or apology or by offering to make good on the issue, your social media followers will see that the college cares. You may also prevent similar comments in the future.
Kelley Deal is senior director of marketing and communication at Nash Community College in Rocky Mount, North Carolina.