by Anne Krueger
Grossmont-Cuyamaca Community College District
El Cajon, CA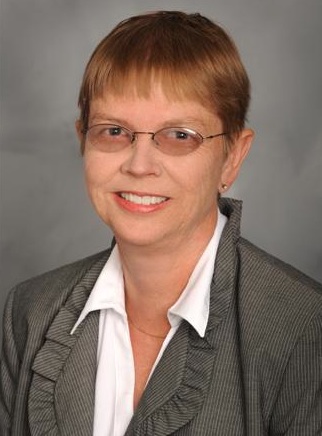 Community college public information officers can only be as good as the relationship they have with their CEOs. PIOs who are out of the loop and not valued as important members of their college's leadership teams won't be effective or able to respond quickly when the media calls.
At the Grossmont-Cuyamaca Community College District, I'm lucky to work with Chancellor Cindy Miles, NCMPR's 2013 District 6 Pacesetter of the Year. She gets it when it comes to the importance of good communications.
Some of our best collaborations have come when she needs to do some writing, whether it's a chancellor's message or a column for the local newspaper. I put together the framework of the piece, then she edits and adds her unique "Cindy touches" so that it truly reflects her personality.
Recently, we collaborated on an article for the AACC 21st Century Center, a virtual repository of community college news. It provides an excellent example of how we work together. The idea for the article grew out of a request from the Community College Public Relations Organization, California's organization for community college marketers, which had asked Cindy to participate in a statewide phone call to talk about the role that PIOs should have in their organizations.
She enjoyed the phone call so much that she suggested finding another way to convey the same concepts. When AACC sent out a request for articles, I knew we had found our format.
We worked together to write Behind Every Community College President is a Strong PIO. The article is a perfect blend of our thoughts and writing styles. More than that, it shows that I work for a CEO who gives her stamp of approval to the importance of the PIO, and I'm very proud of that fact.
You can read the entire article (it's linked above), but I'll excerpt one section because it so aptly describes how my job often feels. I'm sure you've felt that way, too.
A good PIO is a diplomat, comfortable and compatible with the varied constituencies that our colleges engage: elected officials, residents, businesspersons, reporters, parents, faculty, staff and students. The PIO needs to make sure all stakeholders are engaged with our colleges and feel that their voices are being heard.
A good PIO should be a soothsayer, able to anticipate upcoming events and prepare for the future. The PIO must keep one eye over the horizon, from the everyday monitoring of the college calendar to writing communiques about upcoming events to preparing a communications plan long before emergencies happen. A farsighted PIO can smell trouble before it takes form and helps the CEO avert trouble.
Finally, a good PIO has to be a nimble juggler, dealing with countless assignments at the same time and meeting deadlines while making sure that no balls hit the ground. The PIO must be able to write the news release on the budget while talking to the homeowners upset about students blocking their driveways and preparing the talking points for the CEO's community forum: all due today!
Anne Krueger is the communications and public information director for the Grossmont-Cuyamaca Community College District, a two-college district in eastern San Diego County, California.