by Debra Halsey
NCMPR Executive Director
Albuquerque, NM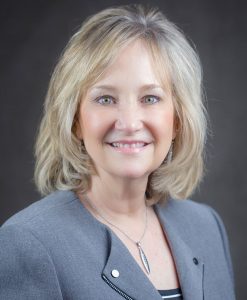 Anyone who's ever put on a special event knows it takes a HUGE amount of time, people and careful attention to detail, and then some. To be honest, it's exhausting. It's also exhilarating.
We just closed the books on NCMPR's 2019 national conference in San Antonio, and we're still catching our breath. Fortunately, the after-effects will live on longer than it takes for even that first deep inhale-exhale. The excitement unfolding from the opening bell to the closing simply takes my breath away. It's proof positive that NCMPR's mission is alive and well.
Take, for example, the opening keynote with professional photographer Wyman Meinzer, who inspired us to focus on what happens behind the lens to tell a great story. Then there was the Emmy-Award-nominated documentary, "No Greater Odds," which reminded us about the engaging and gripping stories our students have to tell. In her closing keynote, Erika Prosper Nirenberg challenged us to concentrate on our "51 percent" so that exceptional customer service takes center stage every day. And there were breakouts and roundtables galore with tips to add to our marketing toolbox to keep community colleges positioned firmly in the public's eye.
Add to the mix the opportunity to recognize a select group of individuals as this year's national Communicator, Pacesetter, Rising Star and Petrizzo award winners – all of whom are making significant contributions to marketing and PR in two-year colleges. And the Paragon Awards – yes, there was plenty of hootin' and hollerin' for the gold, silver and bronze winners, each earning well-deserved recognition for excellence in design and communication. And let's not forget the time to connect with colleagues from across the country, including the district dinners on San Antonio's famed River Walk.
Driving it all home was an email I received the day immediately after the conference adjourned. Kristin Kollbaum, director of marketing and communications at Northwest Iowa Community College, was in San Antonio when she got a call from her colleagues back home that a crisis on campus was in the making. From afar at the hotel and then in a taxi and at the airport, she managed the messaging while her team on campus was dealing directly with the media and authorities. Kristin took time away from the events unfolding on campus to say thanks to NCMPR: "I have attended numerous crisis communication sessions through NCMPR and feel those experiences were invaluable in preparing me and my team for a crisis event while bringing the importance of crisis communication to the forefront of my administrative team's agenda."
Indeed, THIS is what makes our work at NCMPR so important and rewarding!
Of course, this year's conference has all kinds of fingerprints on it. Please indulge me and allow me to name them: NCMPR's executive team – President Dane Dewbre, Vice President Lynn Whalen, Secretary-Treasurer Juan Gutierrez, Immediate Past President Michele Kersten-Hart and Past President Jennifer Boehmer; NCMPR's board members – District 1 Director Eve Markman, District 2 Director Virginia Moreland, District 3 Director Jeff Julian, District 4 Director Debra McGaughey, District 5 Director Jeff Ebbing, District 6 Director Jennie McCue, District 7 Director James Walters, and Director-at-Large Christine Payton; NCMPR's staff – Associate Director Kym Browning, Member Services Coordinator Connie Crosby, Administrative Services Coordinator Jaclyn Garver, and Counsel/Blog Editor Lawanna Duran; and key conference staffers – Social Media Manager Leigh-Anne Lawrence and Photographer Ben Munson. These folks provide daily inspiration. Thank you!
If you didn't have a chance to attend this year's conference, I hope that the snippets you've heard about here and on our social media will convince you to make plans NOW for next year's national conference, already on the calendar for March 22-24 in Orlando, Florida. Believe me, you don't want to miss it.
Deep breath in. Deep breath out. Onward we go.
Debra Halsey has served as executive director of NCMPR since 2013 and served as associate director from 2004 to 2013.