by Jennifer Boehmer
Portland Community College
Portland, OR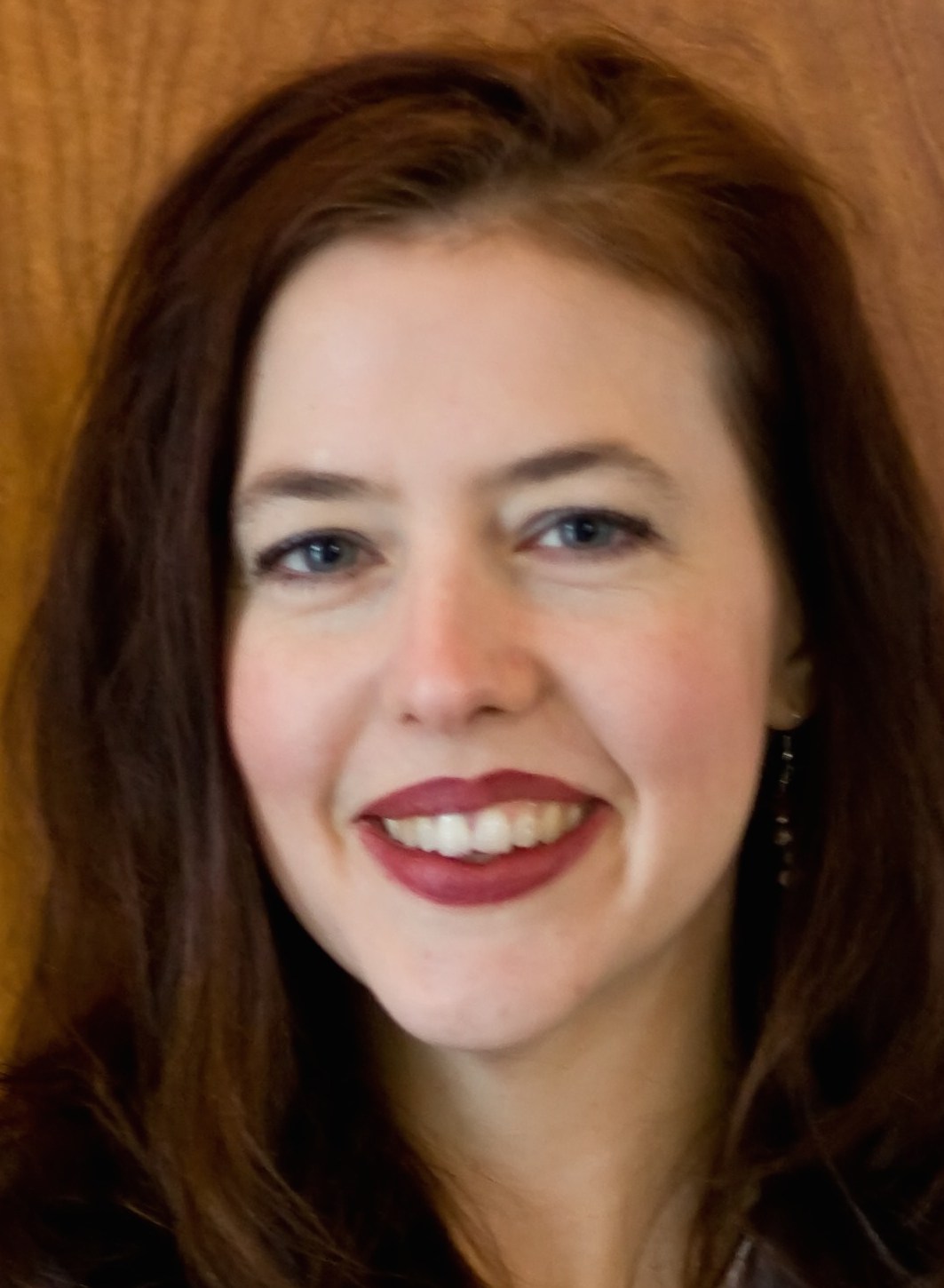 There's no place like home – or so Dorothy said. If you swap out the yellow bricks for red wine varietals, the sentiment works pretty well for my visit to Walla Walla, Washington, and the District 7 conference, my home district. We're a smaller but special group that hails from the northwest corner of the U.S. and western Canada, where there are fewer community colleges but a mighty talent base of communicators.
Walla Walla is home to a burgeoning wine industry, providing the "flourishing" theme for our conference. And here's a remarkably cool connection to point out: the wine industry in Walla Walla was actually developed by the community college! Typically our community and technical colleges respond to the region's business needs, which makes our institutions critical partners in economic development. But here, Walla Walla Community College took a different approach. By gathering with a number of up-and-coming vintners in the area, WWCC decided to invest in leading economic development through a flourishing future in wine. Today the enology and viticulture studies program at WWCC, which teaches students the entire winemaking process through a state-of-the-art winery on-site, helps fuel nearly 6,000 jobs for the region. This amazing foresight and risk-taking in imagining a stronger local economy is a key reason why the college was recently awarded the national Aspen Prize – marking them as one of the best community colleges in the country.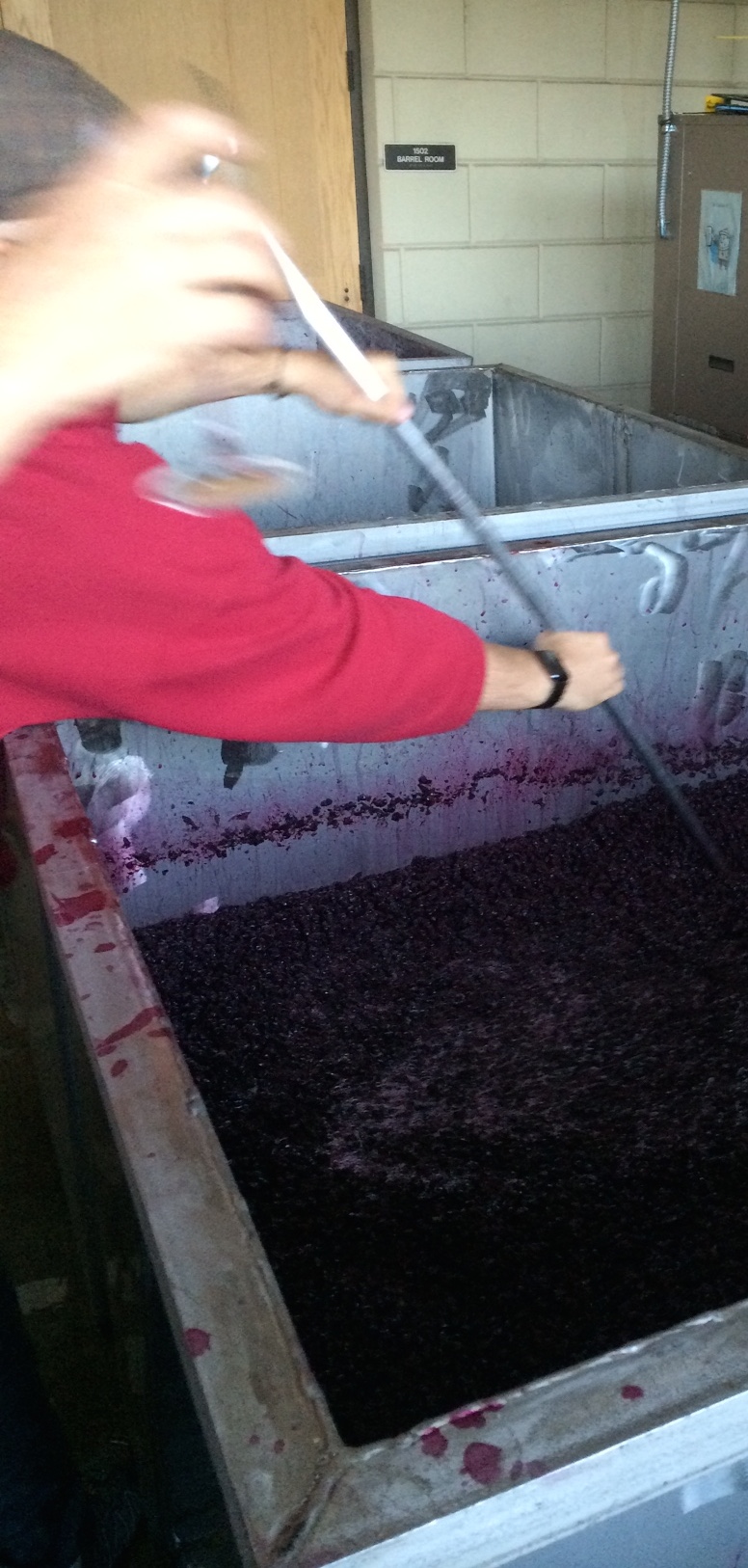 So it was the perfect choice that our district director, the talented Aimee Metcalf (Central Oregon Community College), grounded the District 7 conference by showcasing an Aspen Prize college. We began with the college's winery. The college's chief winemaker led us through the entire process of winemaking, and we tasted a range of selections – all of which were developed and bottled by students. The "Scholarship Red" was a favorite. It was fascinating to trace its journey from vine to glass on our tour. We even got to lend a hand in pressing some red grapes! Afterward, Aimee gathered us for a marvelous dinner at Jacobi's Cafe in downtown Walla Walla. Our keynote presenter was the president of the chamber of commerce who told us the story of Walla Walla from a community member's perspective and the city's trajectory from obscure sleepy town to an internationally famous location for wine.
The next morning we were welcomed to WWCC by our conference coordinator, Melissa Thiessen, who serves as the college's marketing director. She arranged a fascinating talk by her college's institutional effectiveness director, who offered key insights about enrollment management. His discussion inspired me to consider the ramifications of a college and community who are both focused on student success. By investing in Walla Walla students, together they are increasing the skill capabilities in the region. This has led to new ways of doing business. For students who have exhausted other forms of financial aid, the foundation has a practice of cutting a check on the spot to cover final expenses. Student services calls students personally when they don't show up for school. It has also led to new ways of thinking about outcomes. For example, the college is expanding workforce development to offer applied four-year baccalaureate degrees, mostly in agriculture, for a deeper well of expertise to return to the community.
Another area in which the college is breaking new ground is in water ecology. That afternoon we were treated to a tour of WWCC's Water and Environmental Center, which includes a research lab for restoring floodplain connectivity and instream habitat. Thanks to a partnership with the Confederated Tribes of the Umatilla Indian Reservation, students are working to bring back steelhead trout, bull trout and spring chinook salmon – all of which are currently on the endangered species list. The facility's work is so premised on the idea of community partnership that it includes a gathering space expressly for the purpose of collaborative meetings between the college and community.
The District 7 conference also included a number of noteworthy presentations on communication techniques. One presentation from the marketing director at Idaho State University, home of the Bengals, deconstructed a wildly successful social media campaign called the "Ultimate Bengal." The campaign featured a contest in which students racked up points by sharing, liking, following and otherwise engaging with the university's social media properties. At the end of the contest, the students with the most points were entered into a drawing – where one emerged as the winner of a full year's worth of tuition, a full year free meal plan, free parking, bookstore vouchers and, of course, the title of "Ultimate Bengal." Even without this level of incentive, the campaign challenged us all to consider a bold move to grow engagement.
We also heard from Bruce Battle, marketing director from Mt. Hood Community College in Oregon. Bruce explained a crisis communication scenario involving the formal censuring of a board member who had gone rogue with personal views on social media that included racist, sexually explicit, and generally hateful remarks. The lessons he learned from running interference among the media, his president and the rest of the board members provided invaluable learning opportunities.
Did you know the tenure of the average community college president has dropped to just three years? The primary reason is a mass exodus of retiring baby boomers, and a gap in qualified people ready to assume the responsibility. I had the pleasure of speaking with Tawny Dotson (Clover Park Technical College) on a panel covering this topic and more about presidential communication, moderated by the always-indomitable Mark Browning of College of Western Idaho. All three of us have experienced transitions in presidents in recent years, whether through retirement or sudden departure. And we aren't alone. The panel became an opportunity for everyone in the room to talk about the challenges and opportunities of working with presidents.  If you're planning to attend the national conference in Charleston this year (and I hope you are!) you might consider taking advantage of a pre-con intensive we will be featuring on this particular hot topic.
For our District 7 Medallion's program we gathered back at WWCC's winery for dinner and the chance to honor some stellar thinking in community college marketing and communication. Congratulations to all the winners, and to Communicator of the Year Stacy Hudson (North Idaho College), Rising Star Kimberlee LaPray (College of Southern Idaho) and Pacesetter Dr. Jeff Fox (College of Southern Idaho). Especially cool for me personally was to be at the Medallions with my college's senior designer, Daniel Soucy, who will take back to our team a number of awards for Portland Community College programs. It's so encouraging to enjoy that moment in the company of a colleague who has been a key part of the creative process from start to finish. I missed the rest of our team back home, too, but they were certainly there with us in spirit!
There's one special attendee I'd like to mention: Kym Browning. Kym is NCMPR's new associate director and is responsible for – among other things – lending her expertise to our district-level volunteers. It was great to be with Kym and husband Mark Browning, whom I've known since my days as district director. In fact, as many of us gathered at the historic Mark Whitman Hotel for one last toast before departure, I was reminded of the family bonds we create through this organization. I'm thankful for my District 7 family, and for the opportunities we have to work together through NCMPR.
Jennifer Boehmer is currently serving as president of NCMPR and is the associate director for strategic communications at Portland Community College in Oregon.