by Debra Halsey
NCMPR Executive Director
Albuquerque, NM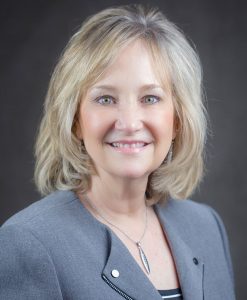 NCMPR is on the move. Membership is growing. Finances are in good shape. Two new staff members are on board. An expanded committee structure is ready to roll. And a new strategic plan is in place with a singular focus on advancing NCMPR as the "premier professional development organization for two-year community and technical college communicators." We hope that you, as a member of NCMPR, will join us on this journey!
Much of the credit goes to NCMPR's board of directors – a capable group of NCMPR members who volunteer countless hours to support our organization. The board, under the direction this year of NCMPR President Lynn Whalen, executive director of public relations and marketing at Lincoln Land Community College (Illinois), is setting its sights high. (Take a look at our board roster at this link.)
Last summer, the board devoted its mid-year meeting to strategic planning with help from an Albuquerque-based consultant, Kathy Darwin. What emerged is a three-year strategic plan with three key goals:
To align NCMPR's organizational structure to better position the organization for continued growth and sustainability through 2028.
To grow and retain membership among targeted community and technical college professionals.
To increase the value of membership in NCMPR, thus resulting in increased membership retention, program use and revenue.
This past year, the focus has been on the first goal, and extensive internal discussions among staff and board members resulted in two proposals adopted by the board to restructure and strengthen the organization.
First, NCMPR hired two new staff positions. A national search among NCMPR's membership turned up a slew of well-qualified candidates, and fortunately for NCMPR, we snagged some good ones. Please help welcome Ben Munson as our new marketing and member outreach manager (full time) and Jaclyn Garver as our new administrative services coordinator (part time). Both are former NCMPR members who have extensive experience in the community college setting. Many of you may know Ben. He previously served as the director of marketing at St. Charles Community College in Missouri, where he worked in various capacities for more than 15 years. He also has been our on-site photographer extraordinaire at NCMPR national conferences for many years. Jaclyn previously worked for five years as the media relations and communications coordinator at Ivy Tech Community College's Fort Wayne Campus in Indiana and was a past Medallion awards coordinator for District 3. Both have won, among other honors, multiple Medallion and Paragon awards. NCMPR is lucky to have them on board!
Second, NCMPR is expanding its volunteer base with an eye on increasing member engagement and recognition. NCMPR's committee structure will be expanded to include six committees, and the composition of the board will be changed by adding a second director-at-large and combining the Secretary and Treasurer position. The six new committees are: Membership Recruitment; Membership Retention; Programming; Professional Resources; Marketing/Imaging Building; and Leadership. Their initiatives will be far-ranging, with an emphasis on growing membership, increasing member retention and engagement, designing new programming, developing more robust professional resources for members, increasing NCMPR's overall visibility, creating new opportunities for leadership and professional recognition, and more.
So what does this all mean for you as a member of NCMPR? Or to those who might want to join? Keep an eye out for new programming and resources to help you do your job better as a two-year college marketing and communication professional. Let us know what we're missing or what else we can do to add value to your membership in NCMPR. Most importantly, get involved. We're now filling spots on our committees and would welcome your expertise. Come along for the ride. Call or email me at any time at 505-349-0500, ext. 1, or dhalsey@ncmpr.org. I hope to hear from you soon!
Debra Halsey has served as executive director of NCMPR since 2013 and served as associate director from 2004 to 2013.