By James Walters
NCMPR Executive Director
Bellingham, WA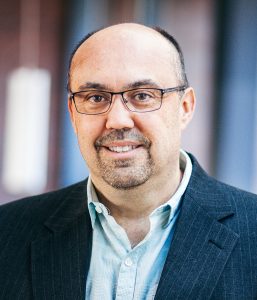 A few weeks after the NCMPR board and staff gathered in Denver, Colorado, for the summer board meeting and inaugural Leadership Institute, I had the kind of conversation that makes every organizational leader beam.
I spoke with a sponsor who's supported NCMPR for years, and she shared that a couple of NCMPR's board members are also clients of hers.
"They both praised where you're taking NCMPR," she told me. "Your strategic planning seems right on, and they're excited about where you're going."
That's absolutely amazing to hear.
And it's news that, I hope, makes you happy to be a member. It's news that, I hope, illustrates why you're a member: We're doing good things, and we're producing good resources, materials and content to help you do your jobs better.
NCMPR is in the midst of its 2021-22 membership drive, and if you've already re-upped your membership, thank you! If you haven't, I wanted to remind you of some of the incredible NCMPR resources, materials and content we've created specifically for you, the two-year college marketer.
The

Medallion Awards

. Currently underway, the Medallion Awards spotlight the best work from NCMPR's districts. Especially after the last year we've all had, who couldn't use a reminder that, hey, you're producing stellar work? When I worked at Skagit Valley College in Washington, I always

renewed my membership

the same time I applied to the Medallions. If you haven't done either, I recommend combining the two!
District and

national

conferences. Maybe you want to stay close to home and travel only within your district … or you're ready to get out of town and trek it to the national conference … or both … or maybe you're hungry for professional development, but you're not comfy (or able!) to travel. No matter what you need, we've got a conference for you. District conferences are this fall, and each will have a virtual component. The national conference is in March, and it, too, will have a digital presence.
A chance to help your peers. The call for presentations is open for both the

district

and

national

conferences, and we can't wait to see what you have for us. Because our 2021-22 conferences will have a virtual element, it's OK if you can't attend in person but still want to present: We'll have special online-only content, available to all conference attendees, and we'd love to include your presentation.
Free member-to-member

webinars

. Previously, webinars were solely an add-on service. Now, an NCMPR membership includes six free webinars put on by your peers in the field. Lately, we've covered topics ranging from producing quality video on a tight budget to how to bring on stand-out student ambassadors to represent the college's personality, mission and programs.
A

nd so much more. There's

Counsel

magazine, where our members are our writers. The

Peer and Simple

podcast, featuring topics tailored to you, the two-year community college communicator. The email

Listserv

, which lets you ask hundreds of your remote coworkers how they, say, commissioned a statue of their mascot or handled mask-wearing signage and communications on campus.
We're making a concerted effort to increase diversity across race, culture, religion, sexual orientation, ability and experience in both our membership and leadership. Thanks to the pandemic, we've turned to video more often, just like you. There's the After-Hours Coffee Talk at March's virtual conference, and have you seen the Top 10 Reasons to Join NCMPR with Jeff Julian, NCMPR's secretary/treasurer and the host of the Peer and Simple podcast? You should definitely give it a watch.
I've been executive director at NCMPR since December, but I joined NCMPR as a member back in 1999. Whenever I had a question or felt stuck in a rut, whenever I needed a creativity jolt or a peer to help me through a problem, NCMPR members always had my back. I'm proud to lead this organization, and I'm ecstatic to welcome you into this new membership year. It's gonna be a great one.