by Jeff Ebbing
Southeastern Community College
West Burlington, IA
Groucho Marx and I have a lot in common. And by a lot, I mean that we share the same birthday. Outside of his iconic mustache and cigar, his flawless comedic timing and his deadpan delivery, my knowledge of all things Groucho can be summed up thusly: I would never belong to a club that would have me as a member.
Our college's annual career day is coming up and I have to give four back-to-back presentations to high schoolers on (and I am not making this up): community college marketing careers.
Uh-huh. I know.
I'm going out on a limb here, but I bet you a hunka-chunka cheese that when you were a kid you never said, "I wanna be a community college marketer when I grow up."
It's no wonder though. Community college marketers are a strange bunch. We're practically a contradiction. We live in the fast and furious world of PR and advertising, peelin' off dollar bills and slappin' 'em down. And, yet, we do it for an institution that embraces change at the mind-numbing speed of continental drift. [Editor's note: That means slow. Like if slow had a slow cousin – only slower.]
The cruel irony continues in that we have all these awesome tools at our disposal but we don't get to use them to sell fun stuff like cell phones or spiced rum or even car insurance. No. We drew short straws like world civ and calculus.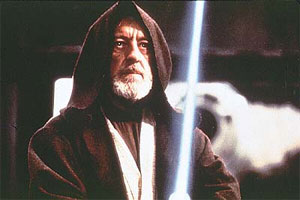 Do you know how hard it is to make calculus sexy? It's like being given a lightsaber to melt a glacier. Killer tool, bummer task. So what do we do to stay motivated and keep the ideas flowing?
We talk. To each other.
While many of us are, for all intents and purposes, in competition, I never feel like I'm sleeping with the enemy or engaging in corporate espionage when I share ideas with colleagues. NCMPR makes this possible. And chances are if you're reading this post, you are either a member or got this link from one.
Speaking of links, last month I had the privilege to attend the NCMPR District 5 conference in exotic Wichita, Kansas. The amazing marketing department at Butler Community College rolled out the purple carpet for our small and scrappy band of D5 attendees. It was two days chock-full of style and substance.
-What did I take away from my NCMPR district conference?
-Corporate logos often change in plain sight and you may never even notice.
-Working in a small marketing shop is survivable if you have a plan and a sense of humor.
-The Beacon serves up the best breakfast in Wichita, hands down.
-If you want to get a reporter's attention, don't send a press release – pick up the phone and call.
They really should make a travel-size Febreeze bottle.
I have to say that rubbing elbows with other NCMPR peeps is always time well spent. They're great sources for ideas and inspiration, they're fun to be around, and they're always willing to commiserate with me over a cocktail (or three).
We've all seen the postcards and emails about the upcoming national conference in Chicago. If you're sitting on the fence about whether to attend, I encourage you to go. It's hard to appreciate the full value of your membership until you spend time in close quarters with fellow members. While it's great to interact electronically, connecting a name with a face and a voice builds relationships exponentially faster.
Besides, while I haven't seen the list of national conference topics yet, if they don't yet have a session on how to sell calculus, I'm not worried. It's only a matter of time before "Bringing Sexy Back – Calculus Style" makes it on the agenda.
However, until I attend said session (which would be epic) I'll have to figure out how to make community college marketing exciting to a bunch of 17-year-olds on my own.
Maybe I'll just show them my lightsaber.
Jeff Ebbing is director of marketing and communications (a.k.a. the marketing guy) at Southeastern Community College in West Burlington, Iowa. He likes music, mustard and a good laugh.