by Andrea Hanstein
Foothill College
Los Altos Hills, CA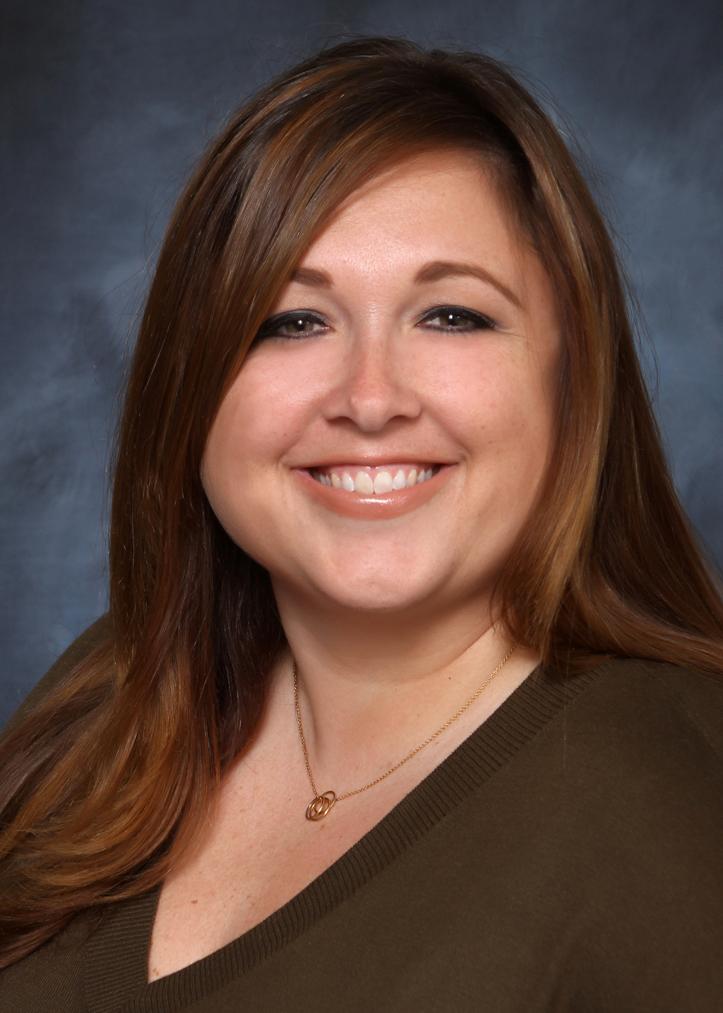 Okay, I will admit that when my West Coast friends found out I was heading to Nebraska for a few days, no one was jealous. I wasn't sure I blamed them. However, as I made the short drive from Omaha to Lincoln, I discovered how wrong they were! It was a clear day, and the sun setting over the green hills and the Platte River made for some incredible scenery.
Unfortunately, Nebraska isn't easy to get to from the West Coast, so I arrived too late to attend the Medallion Awards Dinner. As I checked into the hotel, my social media feeds were full of congratulations for Communicator of the Year James Douglass, Riverland Community College; Pacesetter of the Year Dr. Christopher Duree, Iowa Valley Community College District; and Rising Star Amanda Groff, Central Community College. That night I fell asleep with a view of Memorial Stadium and its bright, oversized "N."
The next morning as I headed down to breakfast, I was again reminded that I was in Cornhusker territory – even the elevators were emblazoned with "Go Big Red!" It was fun to be reunited with my District 5 friends, and I immediately felt at home. After an opening keynote with the Department of Homeland Security's James McNinch, I attended a fabulous breakout session by local marketing expert David Buchholz. My college will be unveiling a new brand this year, and David had several simple and useful tips to get the most out of the process.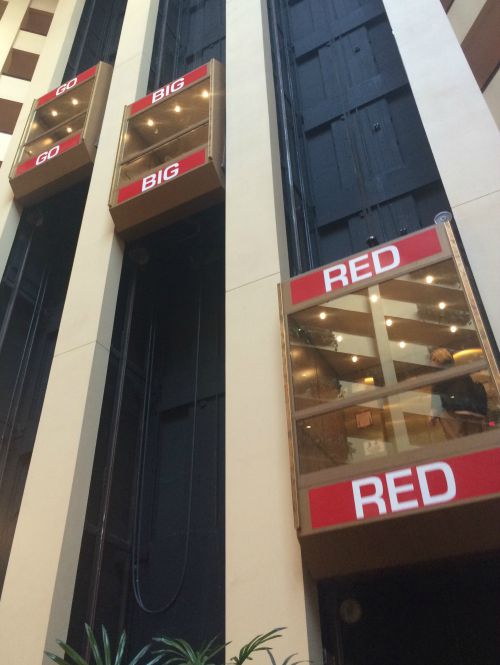 Other standout breakout sessions included Sheila O'Connor's (Metropolitan Community College) "Bringing Order to Chaos: Project Management in a Cross-Function Team" and "Ramping Up Your College's Internal Communications" by Robin Anctil (Iowa Valley Community College District).
Sheila manages a staff of more than 15 – yes, you should be jealous – and has implemented unique strategies for success. For example, each year she encourages employees to attend a minimum of six events outside the scope of their job. They can take a class, attend a cultural event or volunteer. She finds that employees who take her up on her offer are happier, more productive and full of stories to share.
Robin's session on internal communication focused on the struggles her district has encountered over the past few years. To combat the problem, her department administers an annual communication survey, which helps them identify strengths and weaknesses. Results have shown that while employees know what's going on in their departments, they feel uninformed about other areas. As a result, Robin and her department have implemented several new communication vehicles, which she graciously shared with us.
The conference concluded with a student panel – always one of my favorites. We heard from three Southeast Community College students who shared their thoughts on issues ranging from text messaging and social media to course offerings and financial aid. I think they had fun because they opted to stay and enjoy a boxed lunch with us.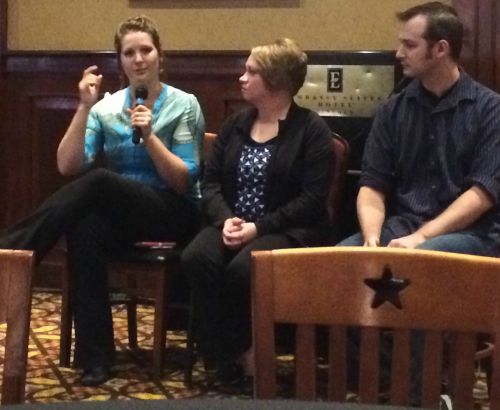 Before we headed out, District 5 Director Dewey Price took a minute to thank one of our colleagues who was attending his last NCMPR conference. Jim Strayer, who served two terms as a district director, is retiring from his position at Central Community College this March after a long and tenured career. If you know Jim at all, then you know he is one of the sweetest, most loyal and genuine people you will ever meet. I was happy to be there to wish him well.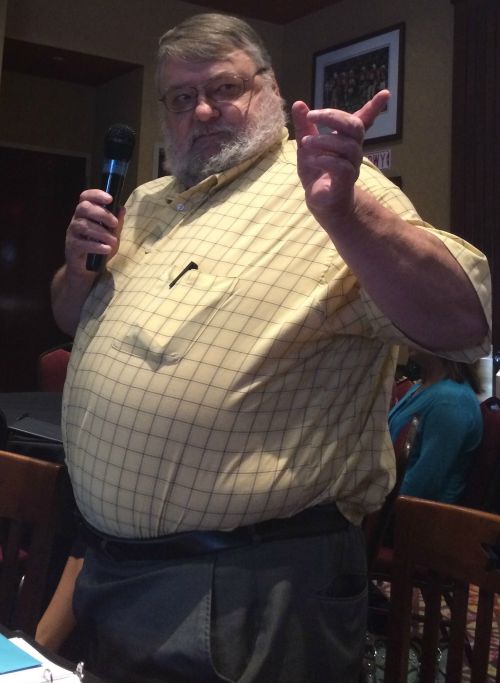 A special thank you to District 5 for again making me feel welcome and showing me that Nebraska truly is one of the country's best-kept secrets. I look forward to returning to the Midwest this spring in St. Louis for our national conference.
Before I sign-off, I want to share one last story with you. Two years ago, during my first tenure as president, I traveled to Lubbock, Texas, for the District 4 conference. While there, I met Rich Fujita, director of public relations at Wyoming's Casper College, and we became fast friends. Shortly after the conference, I learned he was diagnosed with brain cancer, and I am sad to say that he lost his battle with the disease last week. Rich was a consummate professional and NCMPR ambassador.  He had a smile for everyone he met and made a point to get to know as many people as he could at every NCMPR conference. My thoughts are with his family, friends and District 4 colleagues during this difficult time. He will be missed.
Andrea Hanstein is serving a second term as president of NCMPR. She is the director of marketing and public relations at Foothill College in Los Altos Hills, California.