by Debra Halsey
NCMPR Executive Director
Albuquerque, NM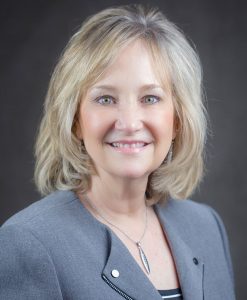 This time of year provides a perfect opportunity to pause from the daily demands of work and life to simply think about – and thank – those who impact our lives. For those of us at NCMPR's national office, what impacts us the most is the impact NCMPR has on members.
WARNING: It's time to get a bit sappy, but we can't help ourselves.
Our recently concluded #NCMPRcheer campaign brought plenty of smiles as members from across the country snapped selfies and told us what they like about NCMPR. More personal stories are told on our Story Wall. And so, in this season of sharing, please allow us to share snippets from a few of those stories.
Bobby Allen Roach, PR and marketing specialist from Danville Community College in Virginia: "My favorite thing about @NCMPR is how it unifies community college public relations professionals in a way that is equal parts supportive and fun!"
Dianna K. Winters-Lewis, director of marketing and PR at NorthWest Arkansas Community College: "I enjoy the benefits of NCMPR with access to a large network of community college marketing and PR pros who understand the unique challenges we face. I can email, go to the website, call, attend webinars … the list goes on and on."
James Bellamy in the marketing and communications office at Northwest State Community College in Ohio: "I am thankful for NCMPR and the open forum it provides for sharing ideas, successes, failures, and current/future trends. That spirit of collaboration is a strong testimonial about the values of NCMPR and the skill and integrity of its members."
Jay Scherder, director of marketing and communications at St. Charles Community College in Missouri: "It is rewarding to be in an organization of peers who understand the complexities of what you do on a regular basis. The relationships I've built have allowed me to reach out during times of crisis or confusion, leaning on others who have experienced similar situations or have the resources to get the help you need."
Carolyn Casey, chief institutional advancement officer at the Community Colleges of Spokane in Washington: "Entering the community college world in 2014 from a very different industry, I needed immediate help decoding the world of higher education. At my first NCMPR regional conference, I felt as if someone had thrown me lifeline with essential information, useful resources and, most importantly, friendly colleagues who were happy to share their ideas and insights."
John Meineke, director of marketing and public relations at Black Hawk College in Illinois: "Probably the most valuable thing about being an NCMPR member is the other members, always willing to help, share and learn with you. It's a great organization and a great value."
NCMPR members are, indeed, a group of sharing – and caring – people. For that, we say "thanks" for giving us the privilege to work on your behalf. We hope you'll take time over winter break to rest, relax and revel in the company of family and friends. And we wish all of you good #cheer in the coming year.
Debbie Halsey, Executive Director
Kym Browning, Associate Director
Ben Munson, Marketing and Member Outreach Manager
Connie Crosby, Member Services Coordinator
Lawanna Duran, Counsel/Blog Editor
Jaclyn Garver, Administrative Services Coordinator