by Sally Chapman Cameron
Bristol Community College, MA (Retired)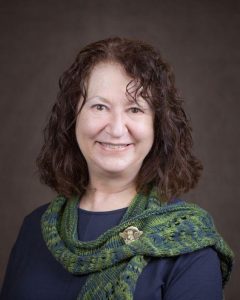 "All good men and women must take responsibility to create legacies that will take the next generation to a level we could only imagine." —Jim Rohn
As community college communicators, we are in a legacy-building industry. Our colleges are renowned for changing people's lives. Yet, it doesn't have to just be students who benefit from this. By passing on what we know and focusing on helping others learn and grow in our profession, we can create a legacy that leaves our profession and our colleges better than we found them.
We each can play a part in creating a legacy-building culture, whether you are brand-new to the profession or you've been toiling away for years. For me, what it means is that I have a responsibility to pass on what I know and then to get the heck out of the way so those to whom I passed stuff can take it higher, further, better … to the next level and beyond.
This may sound like another term for "mentoring" – the idea that you engage in a relationship with someone you admire and soak in his or her brilliance. This is something much more organic. It's not a one-way experience – we all have things to teach and to learn. No one gets a pass in participating.
There's no question that community college communicators work for great educational institutions, we owe it to our profession to pass on what we know and help our colleges and our colleagues. How do you create this professional immortality? Here are some suggestions.
Be a learner, part 1. To build a legacy, you must be committed to constantly learning how to do your job better. NCMPR is a great place to learn how to do what's new, what works and what doesn't. A few years ago I returned from a summer institute excited about the possibilities of geotargeting and geofencing. Initially, my staff was skeptical when I explained how geotargeting works to target an audience through all sorts of channels. But we tried it and found it had great benefit. Now, who among us doesn't know it and use it? Because of resources like NCMPR, community colleges have always been ahead of the curve in applying new technologies to more effectively reach our communities. And, by the way, I learned this new idea when I was a "graybeard" in our profession. Staying on the cutting edge is paramount no matter where you are in your career.
Be a learner, part 2. Be willing to explore the seemingly wacky-sounding ideas of others, and refrain from pontificating from your exalted high horse of experience. It's easy for those who have been doing this for a million years to shut down ideas. Instead, a legacy-building culture makes room for people to run with ideas and try new approaches. At Bristol, this is how we built award-winning video capacity, created a new award-winning mascot and stopped mailing the ubiquitous course brochure to every household in the service area. There were many other productive ideas, and many were not mine, which is exactly the point. A legacy-building culture frees people to discover ways to push boundaries and make magic.
Be one who shares, not competes. One of the best things about community college communicators is their willingness to share good ideas and help others resolve problems. Other marketing organizations tend to be more proprietary about their work. They may brag about results but rarely share practical how-to's. Aside from a lot of good-natured tension around Medallion and Paragon awards, community college folks find that helping colleagues and sharing ideas gets us all further along. For example, a number of years ago I made a presentation at a national conference on "Designer Catalogs" – back when printed catalogs were the only thing we had. Our college had won a silver Paragon for it the year before. At the next year's national conference, a colleague came rushing up to me, excitedly telling me how she'd attended my presentation and after applying our method solved years-old problems with their catalog. They won a Paragon for it – which we later found out at the awards ceremony was the gold! What a rush it was to know that I'd participated in her legacy building at her college.
So how are you building a legacy? The work of community college marketing professionals – carried out largely with smaller staffs and fewer resources than the rest of higher ed – positions us to shape the future of our communities and our world. Like a drop in the ocean, taking responsibility for being part of a legacy-building culture starts a ripple that touches far beyond what you or I could ever imagine.
Sally Chapman Cameron was NCMPR president and a member of the NCMPR board. She retired as vice president for college communications from Bristol Community College in Fall River, Massachusetts and is humbled and amazed at the trajectory of those still in the trenches.