by Andrea Hanstein
Fullerton College
Fullerton, CA
As hectic as my travels to the seven district conferences were, now that they're over, I miss it! I have put off writing my final blog because when I do, it means it's really over.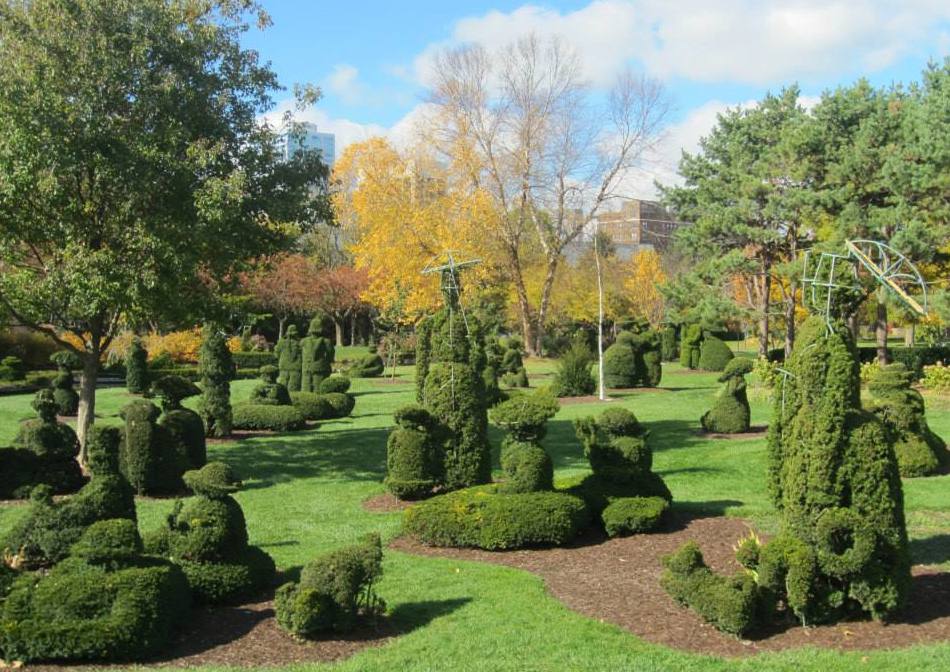 The last stop on my whirlwind tour was Columbus, Ohio – home of Ohio State, Buckeye candy, and a dome-less state capitol building. Having never been Columbus, I flew in a day early and took in some of the local sights. My favorite had to be Topiary Garden Park, located on the grounds of the former School for the Deaf, which contains a recreation of Georges Seurat's famous painting, A Sunday Afternoon on the Island of La Grande Jatte (you know, the one from Ferris Bueller). I also managed to squeeze in time with my good friend and fellow NCMPR board member Kyle Schwarm and his new colleague Karl Easttorp from Mid-State Technical College. Karl is a Wisconsin transplant, having relocated from Southwestern Oregon College where he was also an NCMPR member (he says "hi!" to all of his District 7 friends).
The conference kicked off with a reception at downtown restaurant Diu Amici. Immediately after walking in the door, District 3 Director Michele Kersten Hart slapped a piece of paper on our backs and told us to figure out what was written on it (a famous character) and then find our "match." I was Captain Kirk and quickly found my Dr. Spock.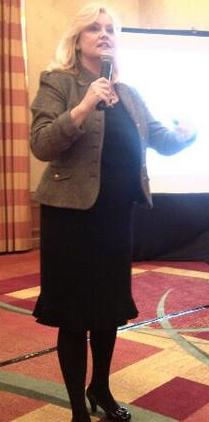 The first full day of the conference was full of amazing sessions. Local consultant Katherine Miracle encouraged us to "Create a Culture of Success – for both our colleagues and our students. Other standout sessions included "Writing for the Web" and "Increasing Alumni Participation." Perhaps my favorite was "The Need to Diversify Your Digital Footprint," led by Kaitlin Keeler and Jackie Carline of MIYAN Media.
At lunch, we celebrated the district's Communicator, Pacesetter and Rising Star award winners. Dr. Bob Meyer, president of Wisconsin Indianhead Technical College, was named Pacesetter of the Year. He closed his speech by saying, "I may have won the award, but I am facilitating many, many other Pacesetters at my college."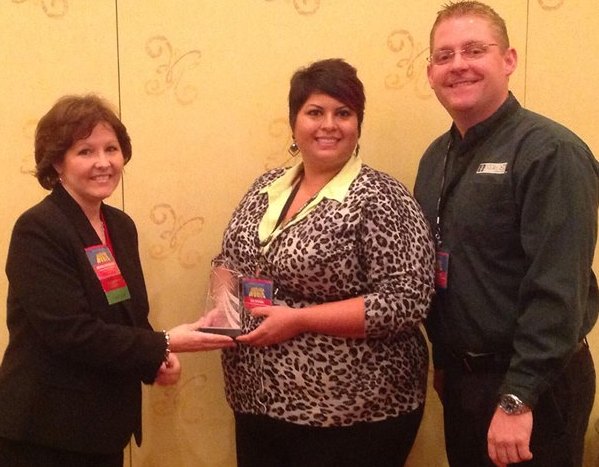 Andrew Welch, executive director of marketing and communications at Ivy Tech Community College won Communicator of the Year, and in a surprise twist, he remained on stage to introduce the Rising Star recipient – Aja Michael, his assistant director. Aja is a former student intern who ended up writing the cover story for the college's quarterly magazine, and the rest is history!
That night, we gathered together for the Medallions award ceremony and dinner. It was fun getting to see everyone's work, and I enjoyed meeting even more District 3 members at my table. We even had enough time to get back to our rooms in time for Monday Night Football!
I cannot say thank you enough to all seven of our districts. It can be intimidating to walk into a conference full of people you don't know, but not once did I feel alone. I feel privileged to have had this experience and will treasure it forever. At the end of my eight weeks of travel, I gained new knowledge, new perspectives, new experiences and new friends. I couldn't ask for anything more!
As NCMPR president, Andrea Hanstein traveled to all seven NCMPR district conferences last fall. In her other life, she is director of campus communications at Fullerton College in California.