by Jaclyn Y. Garver
Ivy Tech Community College Northeast
Fort Wayne, IN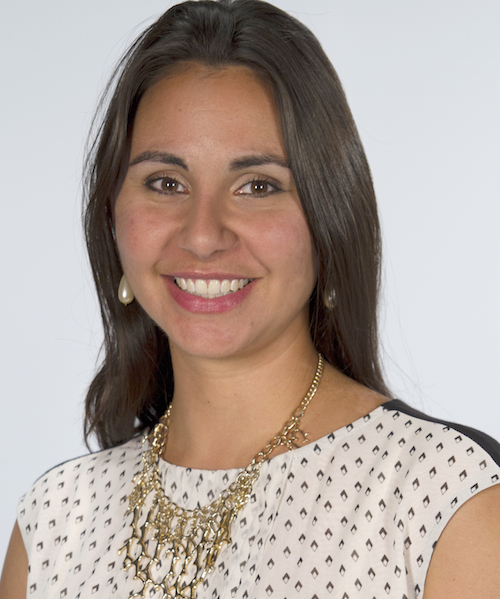 I graduated in 2005 with a degree in newspaper journalism from Kent State University. (Yes, that's the "Four Dead in Ohio" place. I actually worked on and served as editor-in-chief of the campus magazine that employed the student photographer who took the Kent State photo folks most associate with the shootings.)
After graduation and spending eight years as a features reporter for two Midwestern newspapers, I found myself no longer a reporter but a marketing professional at Ivy Tech Community College Northeast. The transition proved smoother than I ever could have hoped, and the two careers have proven to require many of the same skills.
One way my journalism background helps me in my current position is that I have an eye for what would make a good story.
In addition to the press releases I write for area media outlets – covering anything from grants received to how a student team placed in a state or regional competition – I also pitch story ideas. Instead of following the template created for news releases and sending the information in an impersonal way to our contacts, I single out one to five media professionals I think would be particularly interested in the news at hand.
I keep these emails light and friendly, being sure to include any contact information for potential sources so the journalist doesn't have to work through me to get the story.
And I keep my eyes open for these stories everywhere:
Recently some therapeutic massage students at Ivy Tech Northeast were looking for employees to practice neck and shoulder massages on (it's a tough job). The student who was performing my massage shared that his studies were providing a second career for him, that his background was in metal sales. I couldn't imagine a more drastic shift – metals to massages – but as he gave an incredible massage, I knew his schooling was working. And he enjoyed his work. Those kinds of stories – nontraditional student, second career, going back to school because of the cruddy economy – are all too common, and yet, to find someone who illustrates this trend so perfectly isn't nearly as common. I pitched his story to a handful of area reporters, and within a week and a half, a reporter and photographer were on campus speaking to him.
I recently stopped by the offices for one of our schools, and I noticed a flyer on the bulletin board in the waiting room announcing a farm-to-fork project in our new agriculture program. Students were growing all the ingredients to make their own pizzas. Because it was the end of the semester, I contacted the program chair and asked her to keep me updated next semester as they worked on their project. We have two local food columnists, and a few local food bloggers not associated with a newspaper who I think would be all over that story. Organic and do-it-yourself eating is such a trend right now, and the story pitch would show how Ivy Tech Northeast is a part of it.
In February, local media outlets will be looking for Black History Month features. As I talk to some of our black faculty members and employees, I'm tucking their stories away, stories I know local media members would want to tell – like the employee in media services who has an Emmy, or the assistant vice chancellor who is the only member of her family to attend college, or the faculty member with the published book.
By gathering story ideas this way, I'm assuring that the very best is going out about Ivy Tech Northeast.
Jaclyn Garver is assistant director of marketing and communications at Ivy Tech Community College Northeast in Fort Wayne, Indiana.